The process of being a mother is a wonderful nine month long journey. Most of the time these nine months may not turn out to be the best of months due to raging hormones, crazy cravings and unwanted mood swings. To make these unpleasant days more fun why don't we take a peek into maternity fashion?
Have you ever looked at Victoria Beckham or Kim Kardashian and envied how they pulled off pregnancy in style? Embrace the most amazing moments of your pregnancy by keeping a check with what's trending.
Here are Australia's 3 top online maternity stores: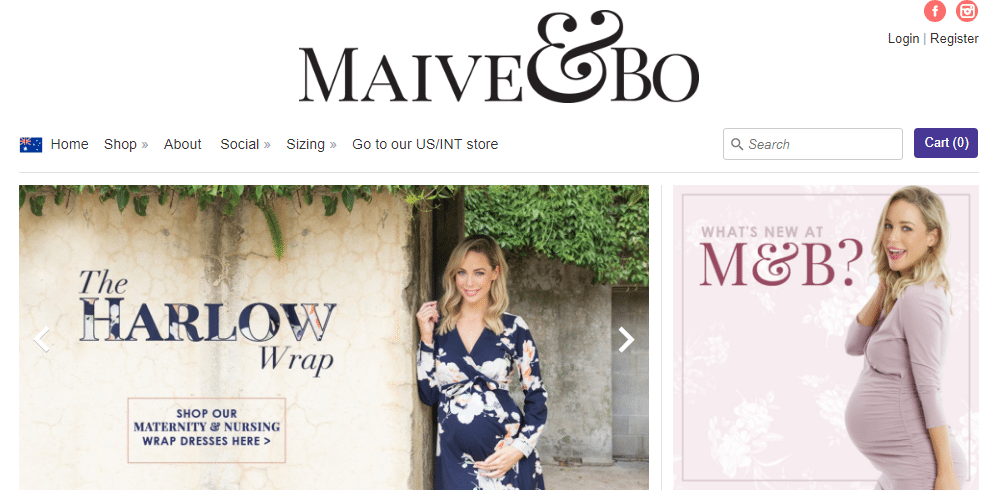 Mallory Wellch had in mind what pregnant mums were looking for when she started Maive & Bo. She had a difficult time looking for maternity clothes when she was carrying and thought a difference had to be made to some lives as they welcome new lives, a stylish difference.
She also didn't want her clients spending an exorbitant price for a nice dress because she knew it's going away once the baby comes along. But she has also played around with these dresses as they can be worn even after your days of expecting. They only have dresses that are extremely comfortable and flattering for every pregnant mother.
If you're looking for something you can wear through all nine months of your pregnancy you should be looking at Maive & Bo. This Australian brand sources their fabrics from ethical companies in both China and Vietnam.
They also make sure to visit their suppliers once in a while to ensure that their clients are wrapped in the best the world has to offer. They recently partnered with The Iconic, one of the biggest players in the industry.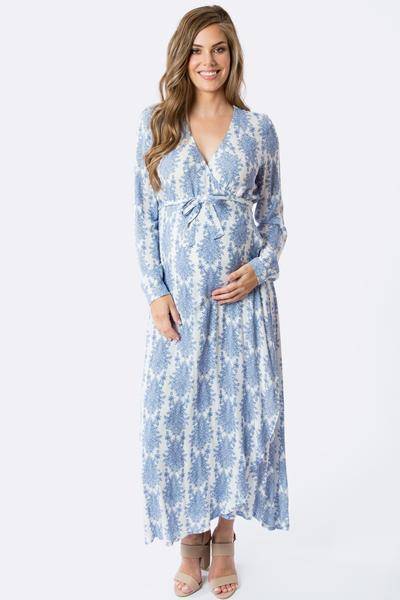 Sleepless nights and morning sickness are enough to deal with, a wardrobe that doesn't fit shouldn't be adding to your 99 problems because with Maive & Bo it's not going to be one. For all those Rosie-Huntington-Whiteley's who want to attract attention while distracting the eyes from the bump, Maive & Bo will find the perfect solution for you.
Apart from gorgeous dresses for your photoshoots and bridal showers Maive & Bo also has a range of gorgeous maternity corporate clothes that works well with both work and your wallet. Their Bettina Maternity Dress is a perfect option for all occasions, from the desk to a fancy dinner.
This dress is made from soft cotton making every mum feel glamorous and comfortable while wearing it. They also have perfect options for women with bigger busts coming in Maive & Bo's Knot Dress that can be worn with a nice pair of pumps to a busy day in the office.
And if you want a dress to impress, they have the right one that caters to every pregnant or breast feeding mother. One of their other best sellers, Harlow Maternity and Nursing Wrap Dress comes in elegant and pastel shades with different prints perfect for a bridal shower or a photoshoot.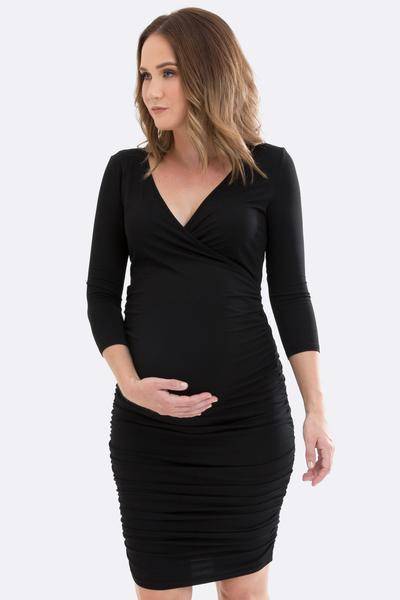 The dress is made from light weight material. This fabric sticks to your body accentuating your figure from all the right angles. It's also comfortable, flattering and feminine pick for women of all sizes. It also comes with an adjustable waist tie that makes it easy for you to fit into this dress until the day you feel like you may actually pop.
The dress being made to be breast feeding friendly also works in your advantage. With this dress in your wardrobe, pregnancy can be made wonderfully stylish. If you're planning to go Frenchy chic throw in a lovely hat with Maive & Bo's Chloe Maternity Dress with a gorgeous off shoulder neckline and the fabric wrapping around your curves.
Perfect for a romantic date he's never going to take his eyes off of you. For all those mommy's planning a babymoon or a visit to the beach the Amy Maternity Swimsuit is an essential. It's the perfect one piece for all those expecting vacation bliss. It comes with a halter neck tie with a flattering neckline with frill details holding that bump up as you enjoy the waters.

Queen Bee began as a bumble bee from being a home based business to having completed 12 years in the industry after Sharon had her first child in May, 2005. It's for every super stylish mum to be who has an elevated sense of style.
This online style boutique that has over 60 local and international labels for expecting and post pregnancy mothers, offering everything from simple tops to elegant maxi dresses. They also have a maternity blog which is a must read for mums who don't have an idea about what to expect while they are expecting.
They offer quick delivery services and an "AfterPay" option where you can buy what you want and pay it over 4 fortnightly installments with your order being shipped to you the same day with no interests or delays.
With express post delivery for orders that are over $60, they also boast their excellent customer service which makes it easy for customers to shop till they drop. Some of their brands include ESPRIT, Seraphine, Trimester, Mavi Jeans, Floressa, Dote, Preggers and Maternal America.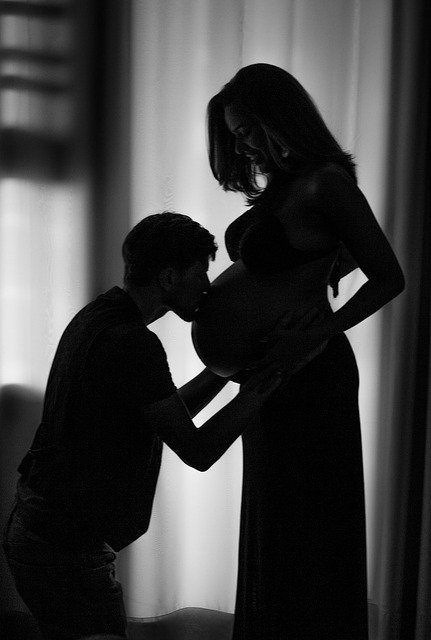 They have a wide range of collections varying from elegant evening gowns from Queen Bee that has intricate lace with daisy motifs and a long satin sash that is detachable with a lovely lining underneath to Ambra Baby Bump Sheer Nude Maternity Tights that has a specially shaped front panel for soft comfort.
For all those mums who don't want to miss your best friend's wedding, Queen Bee brings you Pomkin-Nathalie Maternity Breast Feeding Dress. It's a woven breast feeding maxi dress with a scoop neckline.
Apart from mummy clothes they also have the perfect range of baby clothes for every cute baby boy and girl out there, with accessories like baby journals and colourful baby bundles. It's the perfect place for those looking to surprise a pregnant friend with a perfect gift. Some of their bestsellers include the Maya Nursing Tank Top, Reversible Belly Bands to their Tummy Ties Maternity Pants.

Ripe is an Australian owned maternity fashion brand. When friends Lisa Balakas and Kate Beaconsfield took a break to start a new business they pooled in all their resources and ventured into Ripe Maternity and they haven't looked back since.
From its humble beginning Ripe has evolved into 7 concept maternity clothing stores and 4 Myer concession stores with options available online.  If you're a clueless guy walking into their store in Bondi Junction or browsing through their online webpage you can be sure of buying something because every piece created is a work of art.
Ripe offers a VIP program for those who spend $300 in one transaction and you automatically become eligible for a 10% discount on your next purchase for a period of 12 months. This brand can be found in boutiques across USA, Canada, UK, Ireland, New Zealand and Europe. They also have a blog that mums will fall in love with.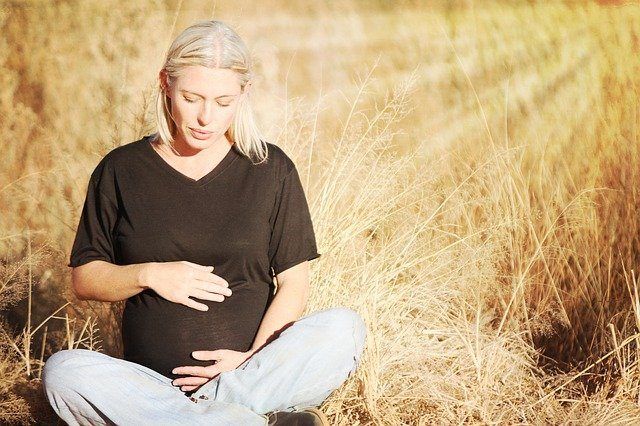 They have options such as sweet sets and hospital bags in their scroll down menu keeping in mind what new mums would forget to take to the hospital. Sweet Sets are beautifully wrapped gift boxes that contain three of their best sellers which make it the perfect gift for a new mum to be.
Their Hospital Bag Collection has everything you need from nursing tops to comfy lounge wear. They also have a range of nursing accessories so that new mums don't have to shy away from breastfeeding their babies in public.
They also have a bestsellers section in their scroll down menu which they update every fortnight to ensure mummies always have the best in fashion. In this week's best seller collection they have a Cold Shoulder Maxi Dress made from viscose that is absolutely stunning. Also have a peek into their sale items if you are looking for a good deal.
Final Thoughts
There's something these online stores offer to every new mum and it's this time you don't have to make an excuse to buy something because you deserve to be pampered while you're in this beautiful phase of life.
It's quite difficult to go around a mall looking for maternity clothes which is why these 3 are the best go to in case you have a doubt. Walk out in style with a variety of options to choose from that suit your statement. Don't shy away because you have a bump, make sure to show it off and keep junior happy inside!