Home
Authors
Posts by ZaraMarie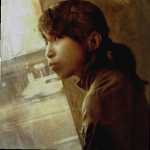 Zara Marie is the in-house journalist for
SecureCash
. She creates contents on cash security and cash management. She likes cats and enjoys going on trail hikes during her free time.  
After a fan noticed that Kaitlynn Carter is looking "too thin" in her recently posted bikini selfies, the reality star was seemingly ticked off....
In the last few days, Coldplay has teased new music with a campaign that sent fans into a frenzy. Now the alternative rock band...