Home
Authors
Posts by Zachary McGavin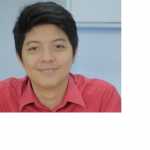 Zach McGavin is a freelance writer who loves to write just about anything related to health. On his free time, he visits sites such as
King Orthodontics
to explore and learn more about dental hygiene.
Maarten Cox is a veteran backpacker who decided that he wanted to give back by sharing his advice with those who want to enjoy...
In a sit down with Zane Lowe of Apple Music, Justin Bieber opened up a more personal side of his life, sharing a sneak...