Home
Authors
Posts by Nigel Williams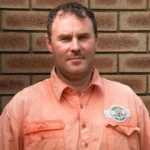 Williams Tree Pro
in 2005 and has managed tree projects with extensive experience in tree removal and arboriculture. With a passion for the industry, Nigel is also involved in helping with local events to help promote skills and safety and also bring community awareness.
Scarlett Johansson has come under fire multiple times due to questionable casting choices in today's time as diversity in Hollywood has been a hot...
Robert Downey Jr. is set on leaving Tony Stark behind. Arguably the most bankable star in the Marvel Cinematic Universe, RDJ opens up on getting...