Home
Authors
Posts by Nigel Williams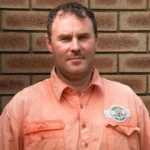 Williams Tree Pro
in 2005 and has managed tree projects with extensive experience in tree removal and arboriculture. With a passion for the industry, Nigel is also involved in helping with local events to help promote skills and safety and also bring community awareness.
If you're looking to generate a stable income, you might not have considered becoming a chicken farmer. As it turns out, raising chickens is...
In less than a month, fans will finally get to see Lana Condor and Noah Centineo heat up the screens in "To All the...