Home
Authors
Posts by Vikas Sudan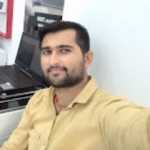 Maxlence Consulting
, an Australian online Digital Marketing company. An expert in Digital Marketing and Blogging, He never misses an opportunity to spread the knowledge and share the industry's best practices.
Vikas Sudan
 is present on social media like 
Facebook
, 
Instagram
, 
LinkedIn
, 
Pinterest
 & 
Twitter
 also.
Noah Centineo is sharing intimate details with his fans in his latest interview. The Netflix star discussed his struggles with achieving sobriety and the "dark...
At the music industry's current state, a future towards gender diversity seem bleak. The Recording Academy's failure to diversify the talents it chooses to...