Home
Authors
Posts by Vikas Sudan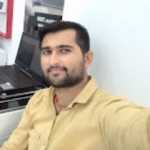 Maxlence Consulting
, an Australian online Digital Marketing company. An expert in Digital Marketing and Blogging, He never misses an opportunity to spread the knowledge and share the industry's best practices.
Vikas Sudan
 is present on social media like 
Facebook
, 
Instagram
, 
LinkedIn
, 
Pinterest
 & 
Twitter
 also.
Jessica Biel just can't help but gush about her pop star husband Justin Timberlake. Biel reminisced on the early years of her relationship with the...
Guns N' Roses just made YouTube history once again. This time it's one for the 1980s. The band's "Sweet Child O' Mine" is the...