Home
Authors
Posts by Vikas Sudan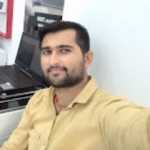 Maxlence Consulting
, an Australian online Digital Marketing company. An expert in Digital Marketing and Blogging, He never misses an opportunity to spread the knowledge and share the industry's best practices.
Vikas Sudan
 is present on social media like 
Facebook
, 
Instagram
, 
LinkedIn
, 
Pinterest
 & 
Twitter
 also.
Katharine McPhee Foster is enjoying her married life with her music producer husband, David Foster. Now, the American Idol alum is opening up about...
At 12 years old, Kirsten Dunst was already acting alongside two of the biggest stars in Hollywood. Namely, Brad Pitt and Tom Cruise. Dunst, Pitt,...