Home
Authors
Posts by Vikas Sudan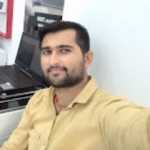 Maxlence Consulting
, an Australian online Digital Marketing company. An expert in Digital Marketing and Blogging, He never misses an opportunity to spread the knowledge and share the industry's best practices.
Vikas Sudan
 is present on social media like 
Facebook
, 
Instagram
, 
LinkedIn
, 
Pinterest
 & 
Twitter
 also.
Kendall Jenner just made the season finale of Keeping Up With The Kardashians more entertaining and must-see. In a preview for the final episode of...
One artist definitely got his fill after eating an art installation purchased last week for a hefty price tag of $120,000. The art piece...