Home
Authors
Posts by Victoria Schwatzr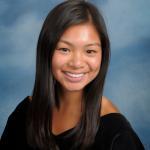 I started putting up my own business at the age of 21, just a simple online buy and sell. Now after 3 years. I was able to open a mini grocer in Queen. I would love to share my experience within the industry, to become an inspiration to those young entrepreneurs. I also love food and traveling.
Maarten Cox is a veteran backpacker who decided that he wanted to give back by sharing his advice with those who want to enjoy...
In a sit down with Zane Lowe of Apple Music, Justin Bieber opened up a more personal side of his life, sharing a sneak...