Home
Authors
Posts by Victoria Schwatzr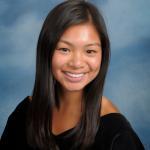 I started putting up my own business at the age of 21, just a simple online buy and sell. Now after 3 years. I was able to open a mini grocer in Queen. I would love to share my experience within the industry, to become an inspiration to those young entrepreneurs. I also love food and traveling.
Hailey Bieber, née Baldwin opened up about her struggles in the modeling industry. The 22-year-old model revealed that she struggled with insecurities especially when...
British songstress Adele has made her split from husband Simon Konecki official as she filed court papers for divorce. Adele's divorce petition was filed in...