Home
Authors
Posts by Victoria Schwatzr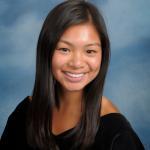 I started putting up my own business at the age of 21, just a simple online buy and sell. Now after 3 years. I was able to open a mini grocer in Queen. I would love to share my experience within the industry, to become an inspiration to those young entrepreneurs. I also love food and traveling.
Will Avengers: Endgame dethrone Avatar after its decade-long box office reign? With the Marvel film's re-release, Endgame is inching closer to the ultimate box office...
Taron Edgerton has been receiving praise for his phenomenal performance as Elton John in the musical biopic Rocketman. As for the actor's next role,...