Home
Authors
Posts by Victoria Schwatzr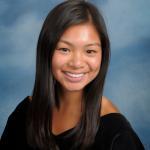 I started putting up my own business at the age of 21, just a simple online buy and sell. Now after 3 years. I was able to open a mini grocer in Queen. I would love to share my experience within the industry, to become an inspiration to those young entrepreneurs. I also love food and traveling.
People talk about Kim Kardashian's selfie-taking prowess as if she deserves no credit for honing the skill. Sure, taking a selfie can be a...
Spike Lee is going back in time to the 1980s to spear-head Prince of Cats as his next labor of love. This project is a unique take...