Home
Authors
Posts by Andrew Jems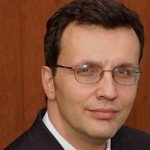 Worked in the technology field for 12 years as an employee of a digital innovation technology company in Melbourne. Now, I'm a small business owner developing business apps.
Lili Reinhart gushes about working with Jennifer Lopez and Cardi B in the forthcoming Hustlers movie. The Riverdale star plays Annabelle in the film...
The office of San Diego Mayor Kevin Faulconer says that Orlando Bloom's claims that the Republican politician left a Comic-Con exhibit upon learning he...