Home
Authors
Posts by Vaileria Dennis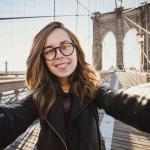 Vaileria Dennis is a Health and Beauty Advisor and an independent Researcher of skincare and DIY beauty. She has contributed to various well-known websites, having a good experience in the beauty industry. She also finds her interest in some indoor games. She possesses fabulous communication and interpersonal skills.
People talk about Kim Kardashian's selfie-taking prowess as if she deserves no credit for honing the skill. Sure, taking a selfie can be a...
Spike Lee is going back in time to the 1980s to spear-head Prince of Cats as his next labor of love. This project is a unique take...