Home
Authors
Posts by Vaileria Dennis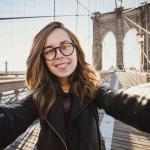 Vaileria Dennis is a Health and Beauty Advisor and an independent Researcher of skincare and DIY beauty. She has contributed to various well-known websites, having a good experience in the beauty industry. She also finds her interest in some indoor games. She possesses fabulous communication and interpersonal skills.
For the Kardashian fans who are wondering where Kylie Jenner and Jordyn Woods' friendship stands at the moment, it looks like the former is...
Will Avengers: Endgame dethrone Avatar after its decade-long box office reign? With the Marvel film's re-release, Endgame is inching closer to the ultimate box office...