Home
Authors
Posts by Tony Harmey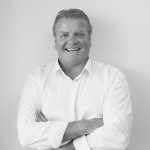 Tony Harmey
is Head of Sales and Relationships in Apricity Finance. Prior to joining Apricity, he owned and operated his own hotels for more than 20 years, providing him with extensive knowledge of small to medium enterprises, and the day-to-day challenges and opportunities these face. During this time, he served as the president of the Australian Hotels Association (Far South Coast Branch).
British songstress Adele has made her split from husband Simon Konecki official as she filed court papers for divorce. Adele's divorce petition was filed in...
Sam Smith is taking a step towards a major change as they embrace their gender identity. The four-time Grammy-winner announced on Friday that they...