Home
Authors
Posts by Tony Harmey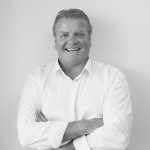 Tony Harmey
is Head of Sales and Relationships in Apricity Finance. Prior to joining Apricity, he owned and operated his own hotels for more than 20 years, providing him with extensive knowledge of small to medium enterprises, and the day-to-day challenges and opportunities these face. During this time, he served as the president of the Australian Hotels Association (Far South Coast Branch).
J.C. Lee, Stan Lee's 69-year-old daughter has filed a $25 million lawsuit on one of the Marvel creator's former personal assistants as per TMZ's...
Penn Badgley's charming yet twisted Joe Goldberg will be returning soon as Netflix announces the second season for You. The popular show first aired on the...