Home
Authors
Posts by Tony Harmey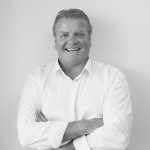 Tony Harmey
is Head of Sales and Relationships in Apricity Finance. Prior to joining Apricity, he owned and operated his own hotels for more than 20 years, providing him with extensive knowledge of small to medium enterprises, and the day-to-day challenges and opportunities these face. During this time, he served as the president of the Australian Hotels Association (Far South Coast Branch).
If you're looking to generate a stable income, you might not have considered becoming a chicken farmer. As it turns out, raising chickens is...
In less than a month, fans will finally get to see Lana Condor and Noah Centineo heat up the screens in "To All the...