Home
Authors
Posts by Kaleem Ulah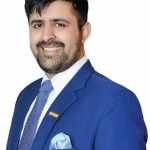 Experienced Chief Executive Officer with a demonstrated history of working in the accounting industry. Skilled in
Microsoft Word, Sales, English, Management, and Financial Accounting. Strong business development professional
with a Bachelor's degree in Accounting focused in Taxation from Kaplan Australia.
After a fan noticed that Kaitlynn Carter is looking "too thin" in her recently posted bikini selfies, the reality star was seemingly ticked off....
In the last few days, Coldplay has teased new music with a campaign that sent fans into a frenzy. Now the alternative rock band...