Home
Authors
Posts by Smith Johnson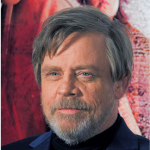 Smith is an experienced writer who holds expertise in the field of technology, on-demand service, the blockchain, crypto, online ordering system etc. The blogs that are written by His always prove helpful for readers who want to stay updated all the time.
British songstress Adele has made her split from husband Simon Konecki official as she filed court papers for divorce. Adele's divorce petition was filed in...
Sam Smith is taking a step towards a major change as they embrace their gender identity. The four-time Grammy-winner announced on Friday that they...