Home
Authors
Posts by Smith Johnson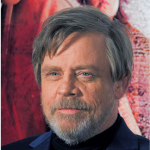 Smith is an experienced writer who holds expertise in the field of technology, on-demand service, the blockchain, crypto, online ordering system etc. The blogs that are written by His always prove helpful for readers who want to stay updated all the time.
Spike Lee is going back in time to the 1980s to spear-head Prince of Cats as his next labor of love. This project is a unique take...
The New York Times reported that a musical-themed Spongebob Squarepants spinoff about Squidward is coming to Netflix. Netflix and Nickelodeon made a humongous deal the...