Home
Authors
Posts by Dr. Philip Song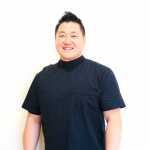 North Ryde Dentistry
and I am a firm believer in continuing education and I believe it is important for a dentist to have the most up to date knowledge of materials and procedures to provide patients with optimal dental care, thus I regularly attend conferences, seminars and I like to be able to offer my patients the best clinical practice in dentistry.
When it comes to confidence, few women can top the pop music icon that is Mariah Carey. Throughout her career, the recording artist has been...
Paul Rudd recalls an incident from the set of "Friends" that almost got him fired -- or so he thought. The actor appeared on the...