Home
Authors
Posts by Dr. Philip Song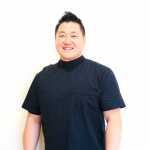 North Ryde Dentistry
and I am a firm believer in continuing education and I believe it is important for a dentist to have the most up to date knowledge of materials and procedures to provide patients with optimal dental care, thus I regularly attend conferences, seminars and I like to be able to offer my patients the best clinical practice in dentistry.
Director Dan Trachtenberg has exited the film adaptation project of Sony's video game, Uncharted. While this counts as a big loss as the film...
Taylor Swift's new song 'London Boy' made rounds on the internet after fans speculated that it was he beau Joe Alwyn speaking at the...