Home
Authors
Posts by Dr. Philip Song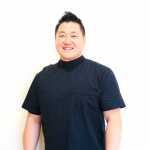 North Ryde Dentistry
and I am a firm believer in continuing education and I believe it is important for a dentist to have the most up to date knowledge of materials and procedures to provide patients with optimal dental care, thus I regularly attend conferences, seminars and I like to be able to offer my patients the best clinical practice in dentistry.
Joaquin Phoenix may have won big at the Screen Actors Guild Awards but he didn't stay long enough to celebrate. The SAG Awards Outstanding...
A new adult animated series is coming to town and it is making Apple TV+ its home. "Central Park" is an animated musical series...