Home
Authors
Posts by Dr. Philip Song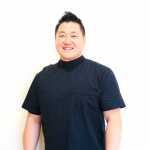 North Ryde Dentistry
and I am a firm believer in continuing education and I believe it is important for a dentist to have the most up to date knowledge of materials and procedures to provide patients with optimal dental care, thus I regularly attend conferences, seminars and I like to be able to offer my patients the best clinical practice in dentistry.
Marvel Cinematic Universe fans have long been yearning for a stand-alone Black Widow film. And after numerous films as a supporting character in the...
Lizzo sure knows how to steal a show. The Truth Hurts hitmaker recently made headlines after videos of her twerking at Sunday's Los Angeles...