Home
Authors
Posts by Naman Modi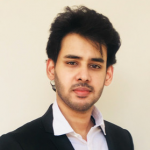 NamanModi.com
, He is an Award Winning Freelancer & Web Entrepreneur helping new entrepreneur's launches their first successful online business.
Who is that new couple spotted in Tinseltown? Why, it's Aquaman star Amber Heard and cinematographer Bianca Butti. An insider confirmed that the pair are...
Nickelback will be heading back on the road in celebration of the 15th anniversary of their hit album "All The Right Reason". The Canadian rock...