Home
Authors
Posts by Naman Modi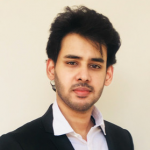 NamanModi.com
, He is an Award Winning Freelancer & Web Entrepreneur helping new entrepreneur's launches their first successful online business.
News of Zoe Kravitz casting as the feline anti-heroine Catwoman swept headlines earlier this week. Everyone is excited to see her rock the iconic catsuit...
Jason Sudeikis is bringing his comedic chops to Apple's forthcoming streaming platform. The comedian and actor is reviving Ted Lasso for a new comedy series...