Home
Authors
Posts by Mohit Maheshwari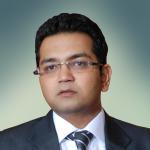 NMG Technologies
, a full service IT Company offering
Web Development
, Designing and Mobile App Development Services. He has been in the industry since 2000 and focuses on long-term strategies, intuitive user experience, and successful customer acquisition.
J.C. Lee, Stan Lee's 69-year-old daughter has filed a $25 million lawsuit on one of the Marvel creator's former personal assistants as per TMZ's...
Penn Badgley's charming yet twisted Joe Goldberg will be returning soon as Netflix announces the second season for You. The popular show first aired on the...