Home
Authors
Posts by Mark Armstrong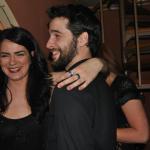 Mark Armstrong is ecommerce sales manager from Australia. Sometimes he writes short guides on anything that has to do with online sales and with that tries to give his small contribution to the community.
Over a year after his death, revered chef Anthony Bourdain was honored with two Emmy awards for his culinary television show 'Anthony Bourdain: Parts...
Billy Bob Thornton is offering everyone a glance into his friendship with ex-wife Angelina Jolie. The exes are able to maintain a cordial relationship despite...