Home
Authors
Posts by Mark Armstrong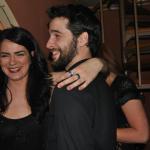 Mark Armstrong is ecommerce sales manager from Australia. Sometimes he writes short guides on anything that has to do with online sales and with that tries to give his small contribution to the community.
Spike Lee is going back in time to the 1980s to spear-head Prince of Cats as his next labor of love. This project is a unique take...
The New York Times reported that a musical-themed Spongebob Squarepants spinoff about Squidward is coming to Netflix. Netflix and Nickelodeon made a humongous deal the...