Home
Authors
Posts by Mark Armstrong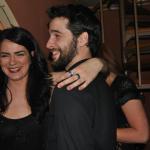 Mark Armstrong is ecommerce sales manager from Australia. Sometimes he writes short guides on anything that has to do with online sales and with that tries to give his small contribution to the community.
Sharon McCarthy is from International Talent Showcase, an annual event in Florida that helps aspiring actors, singers, dancers and models to make industry contacts...
ABC's Stumptown is the television adaptation of Greg Rucka's graphic novel of the same name. The series stars Colbie Smulders as veteran woman Dex...