Home
Authors
Posts by Lucas H. Parker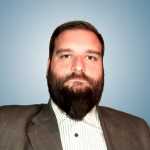 Lucas is a business consultant and editor in chief at savingforserenity.com. Besides that, he has a passion for writing. Doing his research, exploring and writing are his favourite things to do. Besides that, he loves playing his guitar, hiking, and travelling.
Singer John Legend and his tv personality wife Chrissy Teigen has a picture-perfect family. Together they have two kids, a 3-year-old daughter Luna and...
Stephen King retracted his controversial Tweet about the white-centric 2020 Academy Award nominations. The esteemed author drew criticism as a member of the Academy over...