Home
Authors
Posts by Dr Shabbir Kermali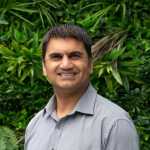 Dr Shabbir Kermali is an Australian qualified general dentist at King Street Dental and completed his Bachelor of Dentistry degree at the University of Sydney. Shabbir is also a qualified pharmacist and has a Bachelor of Pharmacy degree from the University of Sydney.
After graduating from Dentistry, Shabbir obtained a graduate qualification in Conscious Sedation and Pain Control from the University of Sydney. This qualification allows Shabbir to perform Conscious Sedation (Sleep Dentistry) safely and effectively and is the only dentist in the Illawarra to have this qualification. Shabbir further continued his education and obtained formal qualifications in Dental Implants from the University of Sydney.
Shabbir loves spending time with his family and four beautiful children. In his spare time, he enjoys playing tennis, family game night with his kids, working in the yard, and firing up the BBQ for a feast.