Home
Authors
Posts by Kate Westall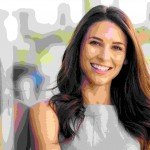 Kate Westall is a freelance writer and a professional blogger, who enjoys enlightening others about unknown and little known facts. She loves to write on all general and professional topics.
J.C. Lee, Stan Lee's 69-year-old daughter has filed a $25 million lawsuit on one of the Marvel creator's former personal assistants as per TMZ's...
Penn Badgley's charming yet twisted Joe Goldberg will be returning soon as Netflix announces the second season for You. The popular show first aired on the...