Home
Authors
Posts by Juned Ghanchi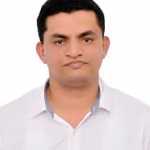 JunedGhanchi has more than Ten years of branding and digital marketing experience as well as the co-founder and CMO at IndianAppDevelopers, a leading mobile app development company that focused on providing solutions for Android and IOS platforms.
Motherhood is the most exhausting and yet rewarding phase of a woman's life--something that actress Eva Mendes knows all too well. The mother of two...
The team behind Beyoncé's critically acclaimed docufilm "Homecoming: A Film by Beyoncé" is not afraid to tell the Television Academy what they really feel. Homecoming...