Home
Authors
Posts by Juned Ghanchi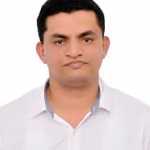 JunedGhanchi has more than Ten years of branding and digital marketing experience as well as the co-founder and CMO at IndianAppDevelopers, a leading mobile app development company that focused on providing solutions for Android and IOS platforms.
For the Kardashian fans who are wondering where Kylie Jenner and Jordyn Woods' friendship stands at the moment, it looks like the former is...
Will Avengers: Endgame dethrone Avatar after its decade-long box office reign? With the Marvel film's re-release, Endgame is inching closer to the ultimate box office...