Home
Authors
Posts by Jayson Antonio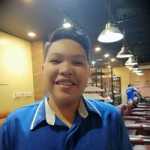 Word Counter
, Character Counter, Scrabble Word Finder, Pomodoro Timer and Mind Map Tool for your creative writing. In his free time, he enjoys traveling, writing and playing mobile games.
Singer John Legend and his tv personality wife Chrissy Teigen has a picture-perfect family. Together they have two kids, a 3-year-old daughter Luna and...
Stephen King retracted his controversial Tweet about the white-centric 2020 Academy Award nominations. The esteemed author drew criticism as a member of the Academy over...