Home
Authors
Posts by Katie Jones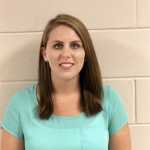 Katie is a professional writer and content marketer. In addition to journalism and in-depth research, she is also an active member of the local business community. She spends her weekends volunteering with different non-profit organisations.
Shay Mitchell tearfully opens up about her miscarriage back in 2018. The actress recalled her experience in the first episode of her YouTube vlog series,...
Ahead of his proposal to actress Sarah Hyland, Wells Adams revealed that he was under "so much stress" and "pressure". The Bachelorette alum recently asked...