Home
Authors
Posts by Katie Jones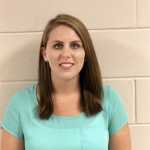 Katie is a professional writer and content marketer. In addition to journalism and in-depth research, she is also an active member of the local business community. She spends her weekends volunteering with different non-profit organisations.
Over a year after his death, revered chef Anthony Bourdain was honored with two Emmy awards for his culinary television show 'Anthony Bourdain: Parts...
Billy Bob Thornton is offering everyone a glance into his friendship with ex-wife Angelina Jolie. The exes are able to maintain a cordial relationship despite...