Home
Authors
Posts by Amara Smith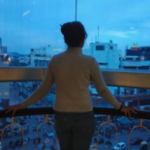 Hello, My name is Amara Smith. I am a writter. I love to write about career, education, lifestyle, traditions and technical things. I chose writting as a profession because it is the best way to deliver your message or thought and vice versa.
British songstress Adele has made her split from husband Simon Konecki official as she filed court papers for divorce. Adele's divorce petition was filed in...
Sam Smith is taking a step towards a major change as they embrace their gender identity. The four-time Grammy-winner announced on Friday that they...