Home
Authors
Posts by Amara Smith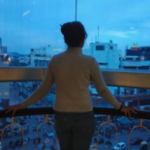 Hello, My name is Amara Smith. I am a writter. I love to write about career, education, lifestyle, traditions and technical things. I chose writting as a profession because it is the best way to deliver your message or thought and vice versa.
Channing Tatum and Jenna Dewan seem to be amicable after the former married couple has reached a child custody agreement of their 6-year-old daughter...
Jamie Foxx's compelling performance in the 2019 drama Just Mercy earned him another award. This time, from the African-American Film Critics Association (AAFCA) Awards The...