Home
Authors
Posts by Dr. Angel Halim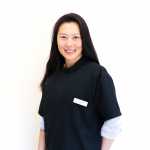 Hornsby Dental
but outside of dentistry, I try living life to the fullest. I enjoy the adrenaline rush with bungy jumping, sky diving, canyoning, abseiling and numerous other random physical challenges. On the flip side spending time with family, friends, eating well, travelling and learning new things are equally rewarding.
Joaquin Phoenix may have won big at the Screen Actors Guild Awards but he didn't stay long enough to celebrate. The SAG Awards Outstanding...
A new adult animated series is coming to town and it is making Apple TV+ its home. "Central Park" is an animated musical series...