Home
Authors
Posts by Dr. Angel Halim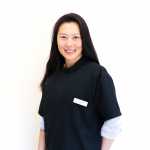 Hornsby Dental
but outside of dentistry, I try living life to the fullest. I enjoy the adrenaline rush with bungy jumping, sky diving, canyoning, abseiling and numerous other random physical challenges. On the flip side spending time with family, friends, eating well, travelling and learning new things are equally rewarding.
Marvel Cinematic Universe fans have long been yearning for a stand-alone Black Widow film. And after numerous films as a supporting character in the...
Lizzo sure knows how to steal a show. The Truth Hurts hitmaker recently made headlines after videos of her twerking at Sunday's Los Angeles...