Home
Authors
Posts by Dr. Angel Halim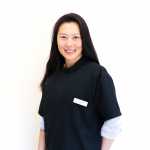 Hornsby Dental
but outside of dentistry, I try living life to the fullest. I enjoy the adrenaline rush with bungy jumping, sky diving, canyoning, abseiling and numerous other random physical challenges. On the flip side spending time with family, friends, eating well, travelling and learning new things are equally rewarding.
Director Dan Trachtenberg has exited the film adaptation project of Sony's video game, Uncharted. While this counts as a big loss as the film...
Taylor Swift's new song 'London Boy' made rounds on the internet after fans speculated that it was he beau Joe Alwyn speaking at the...