Home
Authors
Posts by Dr. Angel Halim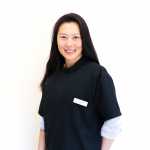 Hornsby Dental
but outside of dentistry, I try living life to the fullest. I enjoy the adrenaline rush with bungy jumping, sky diving, canyoning, abseiling and numerous other random physical challenges. On the flip side spending time with family, friends, eating well, travelling and learning new things are equally rewarding.
When it comes to confidence, few women can top the pop music icon that is Mariah Carey. Throughout her career, the recording artist has been...
Paul Rudd recalls an incident from the set of "Friends" that almost got him fired -- or so he thought. The actor appeared on the...