Home
Authors
Posts by Haley Williams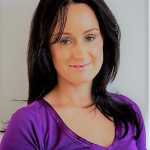 Australian Online Courses
where she has covered a multitude of topics affecting the workplace, including mental health, career development, conflict resolution, management techniques and personal and professional development strategies. A copywriter and journalist for more than a decade, Haley has also written for 
News Limited, APN News & Media, Practical Parenting, Madison magazine, Health Times, and various online publications.
Haley lives in Brisbane, where she received her Bachelor of Communication in Marketing and Journalism from Griffith University.
While most celebrities would instantly jump on to be a part of the iconic and long-running sketch show Orlando Bloom wasn't one of them....
Over a year after his death, revered chef Anthony Bourdain was honored with two Emmy awards for his culinary television show 'Anthony Bourdain: Parts...