Home
Authors
Posts by George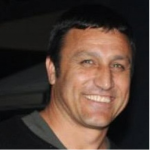 Russ Whittaker is a Director of
Joe's BBQs
& has been in the BBQ industry for over 30 years; He is also a keen surfer on Sydney's northern beaches.
Spike Lee is going back in time to the 1980s to spear-head Prince of Cats as his next labor of love. This project is a unique take...
The New York Times reported that a musical-themed Spongebob Squarepants spinoff about Squidward is coming to Netflix. Netflix and Nickelodeon made a humongous deal the...