Home
Authors
Posts by George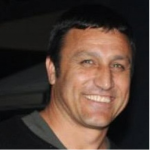 Russ Whittaker is a Director of
Joe's BBQs
& has been in the BBQ industry for over 30 years; He is also a keen surfer on Sydney's northern beaches.
Will Avengers: Endgame dethrone Avatar after its decade-long box office reign? With the Marvel film's re-release, Endgame is inching closer to the ultimate box office...
Taron Edgerton has been receiving praise for his phenomenal performance as Elton John in the musical biopic Rocketman. As for the actor's next role,...