Home
Authors
Posts by Genesis Guevarra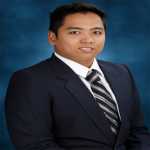 My name is Genesis and I'm from
Wellness Empowerment
 Collective. I love to write anything that would contribute to the health & fitness of my readers. As a health ambassador, I see to it that that the knowledge I share will provide value for the community I am sharing it with.
Scooter Braun is attempting to make amends with Taylor Swift to put their bad blood behind following their highly publicized feud over the ownership...
John Travolta has an endearing message for his Grease co-star, Olivia Newton-John, as she fights cancer for the third time. The Australian actress is making...