Home
Authors
Posts by Genesis Guevarra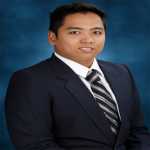 My name is Genesis and I'm from
Wellness Empowerment
 Collective. I love to write anything that would contribute to the health & fitness of my readers. As a health ambassador, I see to it that that the knowledge I share will provide value for the community I am sharing it with.
Jim Carrey and Ginger Gonzaga have reportedly split up after months of dating. An insider told PEOPLE that the stars from Showtime's comedy drama series...
The countdown has begun. The clock is ticking for some of TV's most beloved shows that has been a staple in Netflix's roster. These...