Home
Authors
Posts by Emma Smith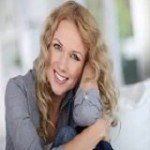 I am Emma Smith, an experienced and professional blogger. Writing an article on different topics, is my passion and hobby. Here you can see my skills which give you small ideas on understanding all the thoughts with different themes. I love to write the blog on various topics, like home improvement, business, automotive, health, Lifestyle, Event, etc.
British songstress Adele has made her split from husband Simon Konecki official as she filed court papers for divorce. Adele's divorce petition was filed in...
Sam Smith is taking a step towards a major change as they embrace their gender identity. The four-time Grammy-winner announced on Friday that they...