Home
Authors
Posts by Emma Smith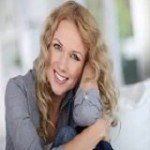 I am Emma Smith, an experienced and professional blogger. Writing an article on different topics, is my passion and hobby. Here you can see my skills which give you small ideas on understanding all the thoughts with different themes. I love to write the blog on various topics, like home improvement, business, automotive, health, Lifestyle, Event, etc.
Nicole Kidman finds it flattering that her country rock star husband wrote a sexy song about her. Keith Urban previously said that his song "Gemini"...
Hollywood actor Kurt Russel is feeling nostalgic about his role in Quentin Tarantino's Once Upon a Time in Hollywood. The star shared in a...