Home
Authors
Posts by Bianca Compagnoni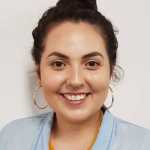 MyRecruitment+
as the Writer and Content Marketing Specialist. Bianca has a passion for writing and connecting with people and aspires to become a successful journalist. Her hobbies include listening to South American music, reading and playing with her dog.
What does it like to live during the apocalypse? According to Josh Wheeler of Netflix's Daybreak, "It's awesome." The series' executive producers, Jeff Fierson, Brad...
It's hard to imagine that there are still roles that terrify Charlize Theron at this point of her career. As an Oscar-winning actress, Theron...