Home
Authors
Posts by Bianca Compagnoni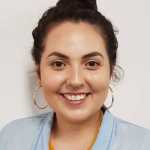 MyRecruitment+
as the Writer and Content Marketing Specialist. Bianca has a passion for writing and connecting with people and aspires to become a successful journalist. Her hobbies include listening to South American music, reading and playing with her dog.
Scooter Braun is attempting to make amends with Taylor Swift to put their bad blood behind following their highly publicized feud over the ownership...
John Travolta has an endearing message for his Grease co-star, Olivia Newton-John, as she fights cancer for the third time. The Australian actress is making...