Home
Authors
Posts by Ashar Jamil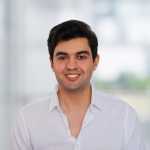 Digitally Up
, a SEO and Web Design Agency based in Adelaide. He has started, advised and supported several startups and business ventures such as ViewStorm.com, MeraPlan.com, and Berqproperties.com. He is also Marketing Director of leading USA based technology company, VoIP Terminator. Ashar is also the founder of PoondiApp, Pakistan's first dating app which has been downloaded 300,000 times.
Singer John Legend and his tv personality wife Chrissy Teigen has a picture-perfect family. Together they have two kids, a 3-year-old daughter Luna and...
Stephen King retracted his controversial Tweet about the white-centric 2020 Academy Award nominations. The esteemed author drew criticism as a member of the Academy over...