Home
Authors
Posts by Amit Goyal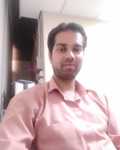 Amit Goyal is a writer who has written on a range of topics. He is enthusiastic and passionate with an interest in food, health, the stock market, entertainment and politics.
Despite the recent rumors, sources close to Miley Cyrus and Cody Simpson said that the couple is still very much together. It was reported this...
Meghan Markle has started to fight back against several tabloid publications regarding rumors about her baby shower that took place in New York City...