Home
Authors
Posts by Dr. Sam Ooi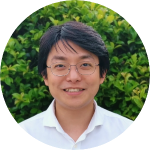 Passion Family Dental
to be just another dental practice in the area, he wants his practice to be a real part of the community.
Actress Carey Mulligan has shifted her career in favor of collaborating with female filmmakers. The conscious decision led her to projects like Suffragette's Sarah...
Elsa Pataky -- the wife of Chris Hemsworth -- doesn't mind at all that she shares a matching tattoo with singer Miley Cyrus. Despite...