Jay Roach, director of the Austin Powers franchise, has expressed his doubts about the fourth installment in his comedic movie series starring Mike Myers.
The Austin Powers trilogy has been a widely successful hit for Mike Myers. Austin Powers: International Man of Mystery, the first installment of the franchise, debuted back in 1997. Its success with DVD home viewing paved the way to the sequel Austin Powers: The Spy Who Shagged Me in 1999. The most recent installment came in 2002 with Austin Powers in Goldmember that starred a young Beyonce Knowles.
While most people agree that the films haven't aged well in today's political climate, some die-hard fans are still clamoring to see more of the British spy. But while comedian Myers said back late last year that bringing another Austin Powers movie to the big screen is "looking good," Roach finds it hard to imagine that the 4th movie will materialize.
"We've been trying to think up an idea that could earn a fourth film for a long time," the director reveals. Roach then adds "But it's always up to Mike. He and I always thought there was more to do with Dr. Evil.
The director cites that the film can't be done without the late Verne Troyer who played Mini Me in the film. "To be honest, I don't know how we'd do it without Verne. We always had ideas of revealing a whole life that he had that would have taken his character much further. If Mike cracks it and figures it out, we would definitely do some kind of tribute to him. I'm there if he ever wants to do it."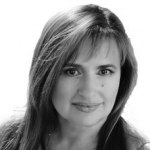 Samantha is the head of content and politics columnist for Best in Australia. Prior to joining the Best in Au, she was a court and crime reporter at SM.