Like the petty queen he is, Andy Cohen is keeping a list of several celebs that audiences will never see on his show, Watch What Happened Watch What Happens Live With Andy Cohen.
The Bravo TV host admitted to AOL Lifestyle about blacklisted celebrities that are "not worth the trouble".
"There are a few people," he confessed, without dropping any names. "And you would be surprised, there are a few people who we have deemed 'not worth the trouble.'" Cohen then cited that certain people would have too many demands and reservations are just not worth inviting back to the show.
"Like, you can't talk about this and you can't ask about that," he said. "Or there are a couple of people who have been on the show that we deem too annoying to come back."
While Cohen kept mum on who exactly is on the blacklist, he confirmed that no one from the Real Housewives or Vanderpump Rules is deemed "too annoying to come back. " We'd assume that's a given since these are celebs from the same network.
Cohen's comments follow Tituss Burgess controversial remarks on social media calling the host a "messy queen." Burgess appeared on Cohen's show and things started to heat up when the host asked Burgess about working with comedian Eddie Murphy. Cohen claimed that Murphy was "very problematic for the gays at one point."
"She can be a messy queen! Yes I said it!" Burgess commented on one of his Instagram posts, seemingly referring to the host. "Don't care he knows either! He should remember his talk show isn't an episode of The Real Housewives of Atlanta! It's a place where artists come to talk about art and have a little fun. NOT a place to rehash old rumors or bring a star negative press."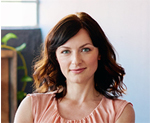 Laura is a reporter and a gossip columnist for Best in Australia. She focuses on celebrities, science and social affairs in Australia and worldwide.