If you are approaching retirement and need aged care financial advice, you want to make sure that you are speaking to the best of the best. Organising your retirement finances can be a highly complicated process, particularly given all the legal changes and financial jargon. Getting in touch with a team of professional, qualified financial advisors ensures that your long-term financial plan will put you and your loved ones in the best, most secure position.
You can get effective and reliable aged care financial advice from the following:
Find someone who suits your needs
It's very important that your financial adviser is on the same page as you. First thing's first, do a quick internet search to see who can help you (look at both paid and organic listings). Keep your keyword searches short and concise, like 'financial adviser Sydney.' Location is very important in terms of narrowing down your choices based on location (you don't want to be trekking out to see your accountant every month).
Crosscheck with the financial adviser's register
After checking through their websites, jot down a short list of potential aged care consultants. Of those on your list, start verifying their qualifications and history through the financial advisers register. It's important to verify their history through this portal BEFORE getting in touch. Typically, the register will provide you with the adviser's level of experience, their qualifications, their area of expertise, their membership with applicable industry associations, any disciplinary action enforced by the ASIC (Australian Securities and Investment Commission) and their relevant Australian financial services (AFS) license.
If you find someone who is not listed on the register or someone who doesn't have a license number, do not deal with them. They are likely unqualified and breaking the law, meaning if you do get in touch with them, you have minimal protections.
Ask them the important questions
Set up a meeting with several financial advisers that you trust. During this meeting, you want to ask as many important questions you can about their services and what they can do for you.
What are your qualifications?
Even if they list their qualification on their website, it's always important to follow up and ask in person. Some consultants may have advanced diplomas in finance, accounting or economics, which could be very important for your specific situation. Since January 2019, all advisers must pass a set exam, attain a relevant bachelor's degree and have completed a professional year of experience before becoming fully qualified.
How do you keep up to date with changes in the world of finance?
The world of finance is always changing and adapting. Since 2016, regulations regarding aged care cost structures changed immensely. Since 1 January 2016, retirees with rental income must include this information when organising their means-tested aged care payment. This means that aged care costs have risen by several thousand dollars per annum for most retirees.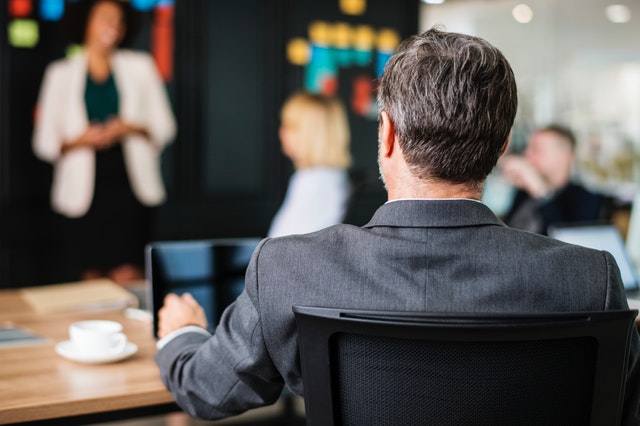 Naturally, you want to know how your adviser will adapt and change their strategy should regulations change, which could affect your retirement plan. If your adviser says they frequently attend university seminars or contribute to university panels/lectures, then this is a very good sign. It shows they are genuinely interested and committed to the field they work in.
How will you monitor my plan?
You should also want to know how your plan will be monitored by your adviser. If they suggest fortnightly and monthly reports, this is a good sign. It reflects their commitment to your financial future. Furthermore, if they are open to speaking with you whenever you get in touch, then they are an adviser you should certainly consider hiring.
As a tip, make sure you set up a monthly meeting (either in person or via a voice call) to check up on how everything is tracking in terms of your financial situation.
Clarify the fee structure
In terms of paying your aged care financial advisors, you want transparency and clarity. At the end of the day, you just want to know how much you owe and when it is due. Not only do you want a clear end figure, but it is only natural that you would want a breakdown of your fees. What are you specifically paying for? How much will additional services cost and when will they need to be paid?
The benefits of seeking aged care financial advice
There are many great benefits of seeking aged care financial advice. If you get in touch with one of the firms listed in this article, you will benefit immensely from their services.
Asset protection
Because of legal changes, it has become common practice for Australian retirees to have to sell their old family home to subsidise and cover the costs of their aged care services. However, this situation could be avoidable, since your trusted aged care consultant may be able to devise strategies to ensure that you continue to hold ownership of your home (e.g. via a reverse mortgage).
Security for you and your loved ones
You want to be able to provide your loved ones and dependents with enough money, so they have some financial security. This might involve changing your investment portfolio strategy, selling some assets you no longer require. Whatever your reason may be, you want to ensure that you and your family are well protected after you are gone.
Conclusion
Clearly, organising your retirement finances is an important financial step, especially if you wish to protect key assets and investments in your portfolio. However, in order to derive these benefits, you want the best aged care advisors in your area.
Hiring an accountant to handle your retirement needs is a decision you don't want to rush. Take your time and make sure you exhaust all your options before making a final decision. Make sure you double check the person's qualifications and history (via the financial adviser's register) before formally hiring them. At the end of the day, it's your decision and your money, so be wise.