The Australian Grand Prix has always been one of the most attended Australian sporting events. This year it is all set to rock into gear on March 17 in Victoria, Melbourne. The first round of the 2019 Formula One season will occupy fifty-eight laps of Melbourne's GP circuit.
Albert Park will be hosting the opening race of the season, which will be the 24th time it has been utilised. Twenty racers belonging to 10 different teams will participate in the race. The big names to follow include defending Australian GP champion, Sebastian Vettel (Ferrari) and defending World Drivers' Champion, Lewis Hamilton (Mercedes). Australians will also be excited to see their very own, Daniel Ricciardo, drive for his new home Renault, after leaving Red Bull Racing at the end of 2018.
Orientation week will be inaugurated and hosted in Melbourne's Federation Square prior to the race. Alfa Romeo Racing, Racing Point, Alexander Albon, Lando Norris, and George Russell will be making their competitive debuts in this race.
How to maximise your enjoyment at this year's GP
Being part of the spectacular race and roaming the city can be an exciting trip. Besides enjoying the race, check out the Eureka Sky-deck at Riverside Quay for some quality time with family or friends. Furthermore, tourists should check out the Melbourne Aquarium, Eureka Tower, Brighton Beach, Grampians National Park and Luna Park.
For an electrifying trip, climb to 'The Edge', where one can view the entire city below from a clear, glass box. Exhilarating stuff! If you get bored of all the racing, pay a quick visit to the nearby Great Ocean Road, which is 245 kilometers along the Victoria Coast. The city is surrounded by multiple scenic beauties and rivers, which intensify the excitement of the match. This can add some great adventure to your trip to Melbourne.
Look for discounts
The tickets for the Australian GP can be pretty pricey, so make sure you're on the lookout for some nifty coupons. Check out a wide variety of ticket outlets and you just might nab a discount of 10 or 20 per cent on your entry fee. Not sure what to wear? Don't worry, many sports brands are running discount offers on sports apparel and footwear brands/attires. Keep your eyes peeled for some money-saving codes!
Some facts about the Australian GP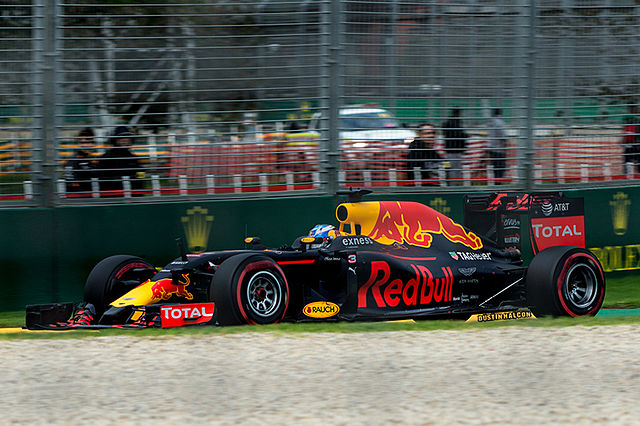 In 2017, the approximate global audience for Formula 1 was simply incredible: 352.3 million viewers. In December 2017, the Australian Grand Prix was officially honoured as the first Formula One World Championship in an FIA World Motor Sport. Lex Davidson is Australia's most successful driver in the Australian GP, winning the race four times between 1954 and 1961. He also won the Driver's Championship in 1957.
While Sebastian Vettel is the two-time defending champion, Australian fans will be hoping Danial Ricciardo can pull off a major upset. However, this appears unlikely given Ricciardo's recent form with his new Renault team and questions surrounding the power of the engine. Ricciardo himself has suggested that Renault may not be a major threat in the World Championships until 2020 or 2021. Nonetheless, Aussie fans will be excited to see some of the best racing talent in the world going head to head on the grid.
Past winners
| | | |
| --- | --- | --- |
| Year | Driver | Car |
| 2018 | Sebastian Vettel | Ferrari |
| 2017 | Sebastian Vettel | Ferrari |
| 2016 | Nico Rosberg | Mercedes |
| 2015 | Lewis Hamilton | Mercedes |
| 2014 | Nico Rosberg | Mercedes |
| 2013 | Kimi Raikkonen | Lotus-Renault |
| 2012 | Jenson Button | McLaren-Mercedes |
| 2011 | Sebastian Vettel | Red Bull-Renault |
An overview of 2018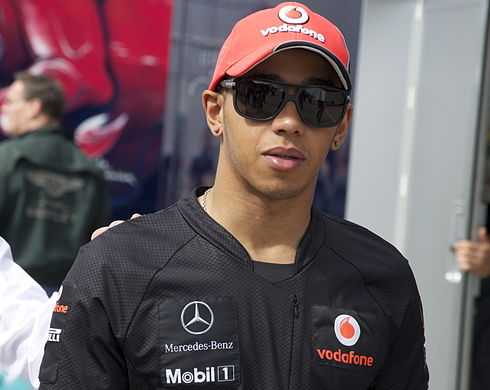 In 2018, Lewis Hamilton started the race in pole position, however, it was Vettel who would go on to win. Crowds have been steadily growing in the last few years. The race day usually attracts over 100 000 people. In what could be a great sign for Australian hopefuls, Daniel Ricciardo posted the fastest lap time in the 2018 race, recording a time of less than 1 minute 26 seconds. However, Ricciardo would go on to finish 4th, just missing out on a podium finish to Kimi Raikkonen in 3rd place.
All in all, it is sure to be a great day in Melbourne for die-hard F1 fans and the like.