For some people fashion is merely detail in their life, while for others it is a means of expressing themselves through what they wear.  Another plain and simple reason to be fashion conscious is that it brings along the 'feel good' factor for certain people.
Convenience of online shopping
Today's fashion shoppers in Australia or elsewhere are at a significant advantage because they have the ability to explore a wide array of options  closer home as well as those around the world. The world of fashion today is also significantly impacted by technological advancements across continents.
Most websites offering fashion wear  not only show you vivid images of a wide range of fashion clothing,  but also allow you to explore individual selections in greater detail, such as the fabric used, fabric care instructions, return policy, delivery date,  payment mode etc.  Effectively, such online shopping takes you closest to the experience in a brick and mortar business.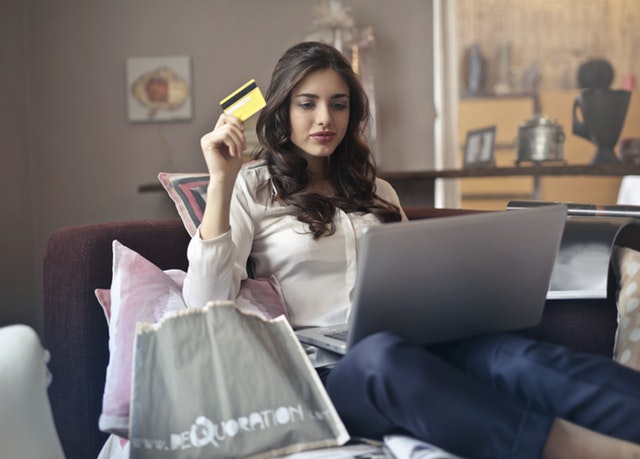 Some of the most talked about fashion clothing providers today
Although there is no dearth of online and physical fashion clothing providers across the nation, we have culled out some of the more sought after and popular names for your convenience.
David Jones
David Jones was born in 1838, in Sydney, Australia and chances are that even your great grandmother would vouch for their service to the world of fashion. Today, David Jones offers 35 physical stores, an online store and 2 warehouse outlets.
Another distinction enjoyed by David Jones is that it is the oldest of all departmental stores under the sun continuing with the original name. The depth of experience and expertise David Jones has is adequate for you to choose them as the go to destination for all your fashion needs.
The Iconic
With a wide array of current and stylish collection of apparels sourced from coveted international and Australian brands, The Iconic has risen to be the go to destination for men and women seeking the best in fashion wear including a range of accessories.
This online store boasts of a selection in excess of 60,000 products and you can find something that matches your individual aspirations across age profiles.
Missguided
Missguided focuses on empowering women across the globe in enhancing their confidence and be what they aspire to be.  The brand claims to be forward thinking, straight talking and bold drawing inspiration from real life.
Most creations of the brand are initiated by customers as well as influencers like popular culture, social media and street style. For girls who are on the go, Misssguided promises to be the one stop destination for all their fashion needs.
Sculpt Australia
Sculpt Australia is a newly launched Australian fashion label that promises the great fit that brings attitude and confidence to any fashion dresses that you choose. Sculpt brings you a fit, style and quality designed to give you that great feeling and their mission is to produce thoughtful, incredible and world class fashion that you can be proud of.
Every design produced by Sculpt promises to deliver individuality, fit and comfort for the user. The brand offers free shipping Australia wide on a wide range of fashion clothing including leather jackets for men and women.
Sculpt Australia have very proudly announced the launch of their inaugural online range recently, in addition to a highly successful retail store based in one of Melbourne's most celebrated shopping strips, Chapel St Precinct.
ASOS
ASOS believes that every individual should have the freedom to express himself/herself to be one's own self sans judgement. You should be brave and bold to grab all the extraordinary adventures that life brings along.
ASOS therefore focuses on equal chance for everyone to discover all those amazing things they can be capable of, across genders and age profiles.  ASOS dedicates itself to provide everyone the confidence to be at their best.
ShowPo
ShowPo is about a decade old in the Australian fashion world and has an expansive presence across 80 countries today, including the US. In 2018 they have also been named Australia's 'Online Retailer of the year'.  ShowPo focuses on providing customers with a fun experience shopping for the best in class fashion wear for men and women across age profiles.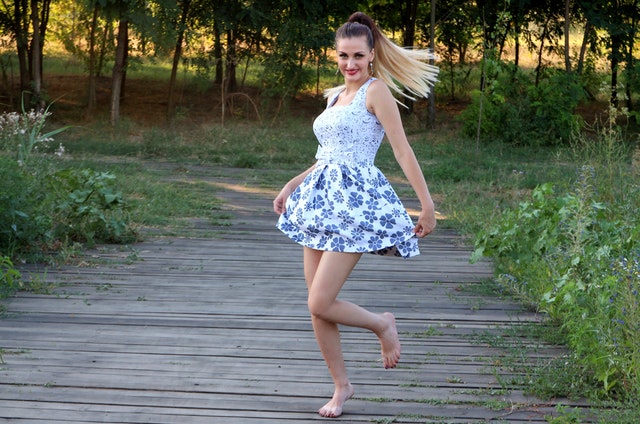 Boohoo
Boohoo was born in Australia in 2006 and has progressed steadily with a flow of something new every day and over hundred new products to give you the latest looks, at affordable prices.  Boohoo prides itself in making fashion accessible as well as fun for all girls.
NET-A-PORTER
NET-A-PORTER enjoys nearly 2 decades of commendable service to the world of fashion and has risen to be a premier destination for fashion seekers.  Under their hood, they have in excess of 800 from the world's most sought after designer brands, over 200 special beauty brands and a continuous flow of new arrivals every week.
They ship to over 170 countries around the globe and has a 24×7 customer service with multi-lingual access. NET-A-PORTER also enjoys a fan following in excess of 1 million across nations.
SurfStitch
From a humble beginning about two decades ago in Sydney, SurfStitch has grown to be a sought after destination for fashion seekers in Australia and around the globe today.  They are also among the largest online retailing enterprises in Australia.
With over 600 brands and 20,000 plus products, SurfStitch now operates from a large and modern warehouse in Burleigh Heads, Queensland.  SurfStitch's presence has expanded to cover the US, Europe and Asia. The group's focus is on action sports.
Cotton on Group
The Cotton on Group is among the largest among global retailers in Australia promising a positive difference to every shopper. With several decades of experience in fashion wear, you cannot go wrong when you choose the Cotton on Group for your fashion needs.