Many animal lovers cannot get enough of their pets, so they want to take their companions on vacations or even business trips. It is something that matters to them, and so the hotels that they stay at must accept pets.
When it comes to their pets, celebrities will do just about anything for their fur babies — even if it means sacrificing a comfy bed when traveling.
Sean Borg, one of Trivago's many new brand ambassadors, has travelled all over the world and has stayed at both the coolest luxury hotels and some undesirable dives, too.
So don't be fooled, the entertainment news personality may appear to live a flashy lifestyle on social media, but he is far from being a snob when it comes to getting his head down when on the road working — especially when his pets are traveling along with him. His pets come first!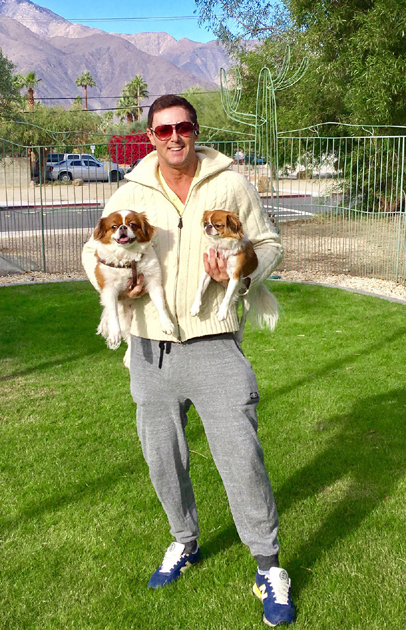 His adorable Japanese Chin's Eli and Olive are as well-known as he is in Hollywood circles, and have met many a famous folk. For example, former Bon Jovi rocker Richie Sambora loved hanging out with Eli when Sean worked with the star.
His friend Maureen Chatton gave Eli to Sean back in 2012. Maureen's daughter, British actress Charlotte Chatton, had put up a post on Facebook looking for a trusted new owner for her mother's dog — a Japanese Chin then called Bobby.
After reading the post, Sean deliberated for a couple of hours and then wrote to Charlotte saying that he wanted the dog.
By that afternoon, on a sunny May bank holiday Los Angeles afternoon, he was a dog-dad, and he has never looked back. And Eli's first trip outside of LA was to Palm Springs, that very Memorial weekend.
Olive came into the picture four and half years later on September 2016. Sean's friend Lisa Corona of Fluffs and Scruffs — a dog rescue, called him with some exciting news. "I've found you a female companion for Eli," she said.
At first, the thought of owning another dog was out of the question, but when Lisa showed Sean a picture of Olive and he realized that she too was a Japanese Chin, that was it — Olive had a new daddy.
"I love my dogs," he told Best in AU. "I take them everywhere, so it's essential that wherever I stay, my dogs must be welcomed with open arms."
"You'd be surprised at how many places far and wide turn their noses up at dogs," he said.
So when it comes to traveling with our pups, it is always lovely to find dog-friendly hotels where everyone can relax and have a good time.
Sean said, "For many of us, our pets are our family. I could never leave them behind — that would be too stressful, not to mention pricey.
"By taking them along with me, I don't have to worry about how well they are being taken care of or have to miss them while I'm away."
If your furry bundle of joy weighs less than 25 pounds, they are welcome at most pet-friendly motels and hotels. There are a bunch of trendy dog-friendly hotels out there where you and your pooches can relax in style.
Some of these hotels, however, only permit smaller dogs while other smaller brand chains welcome dogs of all sizes, and accept other animals too.
Make sure to double-check their rates and policies before booking a room.
In some hotels, there may be a fee of around $25.00 to $200.00 for five star locations, so be sure to verify this before booking your reservation.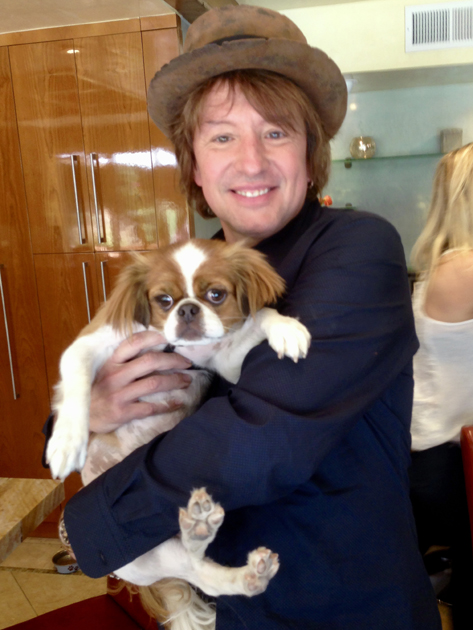 One thing is for sure; each hotel is different in terms of the amount of space they will give to your furry loved ones once they are there, so make sure you know what to expect.
"That's why I love Palm Springs and Los Angeles; in my opinion, they are the most pet-friendly places I've encountered — especially Palm Springs."
And the least pet-friendly place he's experienced? "Tampa… Florida in general. I lived in Tampa for just under a year and couldn't believe how unwelcoming towards animals people were.
"Although I hear they are much more accommodating when there's a hurricane."
There are some features that you should look for when it comes to such places because your pets must receive the same conditions as you to feel safe and secure.
First, there is the idea of accommodation: a pet-friendly hotel means having a special place designated in the rooms for the little ones.
Some pet owners may choose to have their pets in bed with them, but the hotel must take responsibility and have something prepared for animals as well.
Does Sean let them sleep on the bed with him? Sure he does. "Of course, I let them sleep on the bed with me. Why not? Hopefully, the hotel does a thorough tidy up afterward. I was renting out my place in California, and we all stayed at the famous Mondrian Hotel in West Hollywood — the dogs loved it there. We've stayed many times since."
He continues, "My dogs are very tidy. I'm so lucky with them. They have never messed in the house — ever.
Though he confesses to one incident, "One time when we were flying back from a trip on the East Coast, poor little Eli wouldn't pee before getting on the plane, and then we had to change to the next flight. It was such a long journey.
"By the time we landed, he was bursting to go. Finally, at the luggage carousel, his water broke. Everyone was looking and pointing. What could I do? He flooded the terminal floor! (Laughs)."
Sean added, "My dogs deserve the best of everything…and they love hotel living!"
Fortunately, the good news is many hotel options will allow your four-legged friends to stay with you.
And what is Sean's advice for you when searching for a pet-friendly hotel? Book your room using Trivago.com … (of course)!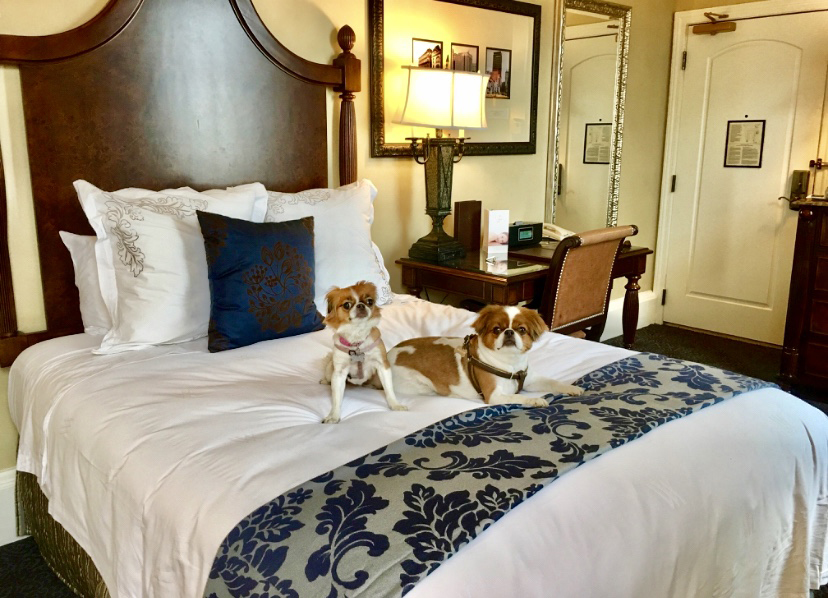 Thank you Sean for sharing your thoughts with us!