The holiday season can often be a time of intense stress and anxiety, particularly financially. However, it should really be a time of great relaxation, spent with friends and family. What better thing to do then to sit back and watch some of the best Christmas movies over the holiday break! There are so many films out there to choose from, however, if you're lacking suggestions, be sure to check out the following five must-watch Christmas movies!
#1 Home Alone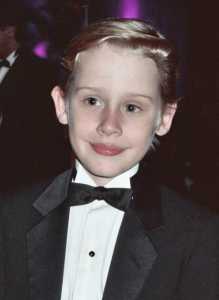 Released in 1990, "Home Alone" is a Christmas-themed gem that is perfect for the young family. Often a staple of Christmas movies, the film stars famous former child actor Macaulay Culkin as Kevin McCallister, a young 8 year old boy left home alone after his extended family leave for a holiday in France without him. Tasked with living and caring for himself for the holidays, Kevin takes it upon himself to make the most of his free time enjoying life.
Despite initially thankful that his family has seemingly 'disappeared', he soon realises how important family is as loneliness sets in. However, he is soon confronted by two bumbling house burglars, who make a living out of robbing empty houses over the holiday season.
Starring Joe Pesci and Daniel Stern as the inadequate yet hilarious con men, Kevin decides to defend his house at all costs. Directed by Chris Columbus and written by John Hughes, "Home Alone" is full of laughs, heart and a memorable Christmas score, making it perfect for movie night on Christmas Eve.
#2 Elf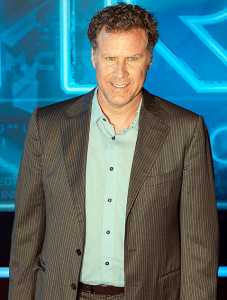 Directed by Jon Favreau, "Elf" stars Will Ferrell as Buddy, who was accidentally transported to the North Pole as a baby and subsequently raised by Santa's elves. Unable to fit in with the other elves, Buddy decides to travel to New York city in search of his biological father.
Buddy's father (James Caan) is a cynical businessman with little appreciation for the holiday festivities. Naturally, what ensues is a hilarious film that reminds us about the value of Christmas cheer. This is another perfect Christmas film that the entire family will enjoy and was actually listed second on Radio Time's Best Christmas movies.
#3 Love Actually
"Love Actually" has developed a strong cult following among Christmas lovers and romantics since its release in 2003. Directed by Richard Curtis, the film explores nine interrelated stories, blending the complexity of love with the frenetic pace of Christmas time.
Another staple of Christmas, "Love Actually" is a great watch for couples of all ages or anyone wishing to experience the joy of Christmas and the power of love.
#4 National Lampoon's Christmas Vacation
Part of the National Lampoon's series, "Christmas Vacation" stars Chevy Chase and Beverly D'Angelo as Clark and Ellen Griswold. Hosting the extended family for the Christmas holidays, the Griswolds' desire for the perfect Christmas is consistently shattered with one hilarious mishap after another.
This one probably isn't appropriate for the young kids, but is a great time for older families and couples. So, if you're looking to unwind over the Christmas break, "Christmas Vacation" is a great reminder that Christmas isn't always perfect but can be a great time to share laughs with family and friends.
#5 The Nightmare Before Christmas
Now this one is more suited for the younger ones. Tim Burton's clever animation "The Nightmare Before Christmas" is a Christmas movie with a Halloween-esque twist. The film follows Jack Skellington from "Halloween Town" as he accidentally comes across a portal leading to "Christmas Town."
The film features a wide array of great, original songs, perfect for the young kids to sing along to. Moreover, the film is nice and short, which is great for when you want to send the young ones off to bed early!