The current Australian cricket team has struggled internationally for several years, while grappling with controversy and scrutiny. Throughout the 1990's, however, the Australia national team dominated the sport. Hailed as one of the greatest cricket teams of all time, Steve Waugh and Shane Warne were two integral components of this squad.
In 1999, however, Waugh, then-captain of the squad, and Warne, had a falling out that has continued to this day. In his new autobiography, "No Spin", Warne discusses his falling out with Waugh, arguing that he lost respect for his captain, who he grew to see as a selfish player.
Australia was playing the West Indies in a test series in 1999. Trailing 2-1 ahead of the fourth Test in Antigua, Warne was sensationally dropped following a run of poor form. He had taken just two wickets across the first three test matches. At the time, he was also vice-captain of the squad.
The leg-spinner, however, has admitted that his behaviour throughout the series was incredibly poor. In his book, he confesses that he smoked in the toilets during several of the matches. Nonetheless, Warne has never forgiven his captain for dropping him for the fourth Test of the 1999 series, arguing that it showed a lack of faith in Warne's abilities.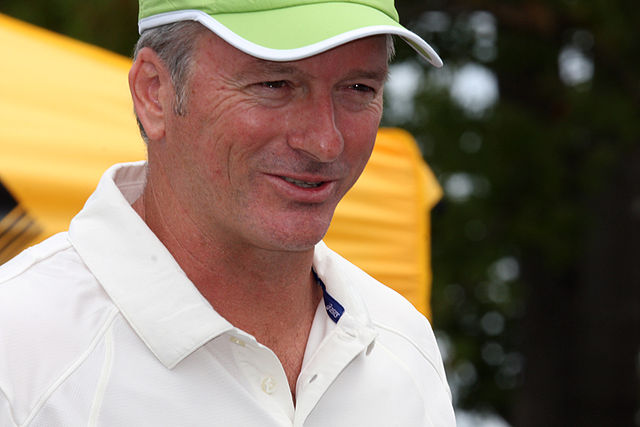 Warne's discontent was exacerbated when Waugh controversially opted to play himself against Sri Lanka later that year, despite just coming off the back of a nasty on-field collision with Jason Gillespie. Waugh spent time in hospital but was adamant he would be fit to play and could field with a helmet. Naturally, Warne saw otherwise.
In his book, Warne admits that whilst there was an element of exacting revenge, he sincerely believed that a player couldn't field in the outfield with a helmet. He resented Waugh for not backing him earlier that year and, as a result, would not back his skipper on this occasion. Despite his obvious dissent, Warne remains steadfast that it had nothing to do with him wanting to be captain, suggesting that his captain was more preoccupied with personal achievements, as opposed to doing what was best for the national team.
More importantly, what is clear is that the bond between two of Australia's finest ever cricketers may never truly be mended.
Warne's autobiography "No Spin" is available October 2018.