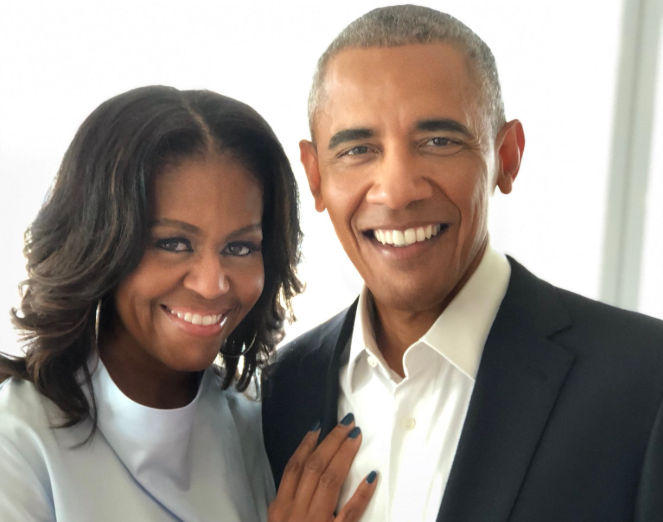 Former U.S. President Barack Obama and his first lady Michelle has signed onto Spotify to produce an exclusive podcast. The partnership will be between the streaming platform and their production company, Higher Ground Productions.
The former first couple will lend their voices to a select series of podcasts that centers on various topics. The Obamas' moved into podcasts will be helmed by Higher Ground Audio, a new division under their production company.
Spotify will act as a worldwide distributor for the Obamas' podcasts. These will not be limited to premium subscribers and ad-supported users will be given access as well.
Higher Ground was launched last year in an effort to promote diverse voices in the entertainment industry. Aside from Spotify, the couple has signed a multiyear deal with another streaming giant, Netflix. The production company will spearhead original documentaries and films starting with seven projects currently in development.
In a statement from Spotify, U.S. President Obama said:
"We've always believed in the value of entertaining, thought-provoking conversation. It helps us build connections with each other and open ourselves up to new ideas. We're excited about Higher Ground Audio because podcasts offer an extraordinary opportunity to foster productive dialogue, make people smile and make people think, and, hopefully, bring us all a little closer together."
Michelle Obama has also released a statement through the audio streaming platform that read:
"We're thrilled to have the opportunity to amplify voices that are too often ignored or silenced altogether, and through Spotify, we can share those stories with the world. Our hope is that through compelling, inspirational storytelling, Higher Ground Audio will not only produce engaging podcasts, but help people connect emotionally and open up their minds — and their hearts."

Ben is is a senior journalist and sport columnist for Best in Australia. He previously worked for the BC and other radio stations.