People talk about Kim Kardashian's selfie-taking prowess as if she deserves no credit for honing the skill. Sure, taking a selfie can be a little self-obsessive, but it's also no easy task, so let's give Kim some credit on this one.
And one would think someone as seasoned in show business as British TV personality Sean Borg would know exactly how to pose for a good selfie.
Not so, according to the former star of U.S. Fox TV news show — TMZ. Sometimes it can be challenging to take a flattering photo of yourself. And, it was the Queen of selfies herself — "Kim K," who gave Sean a few posing tips on the best light, and right angles to achieve the perfect selfie.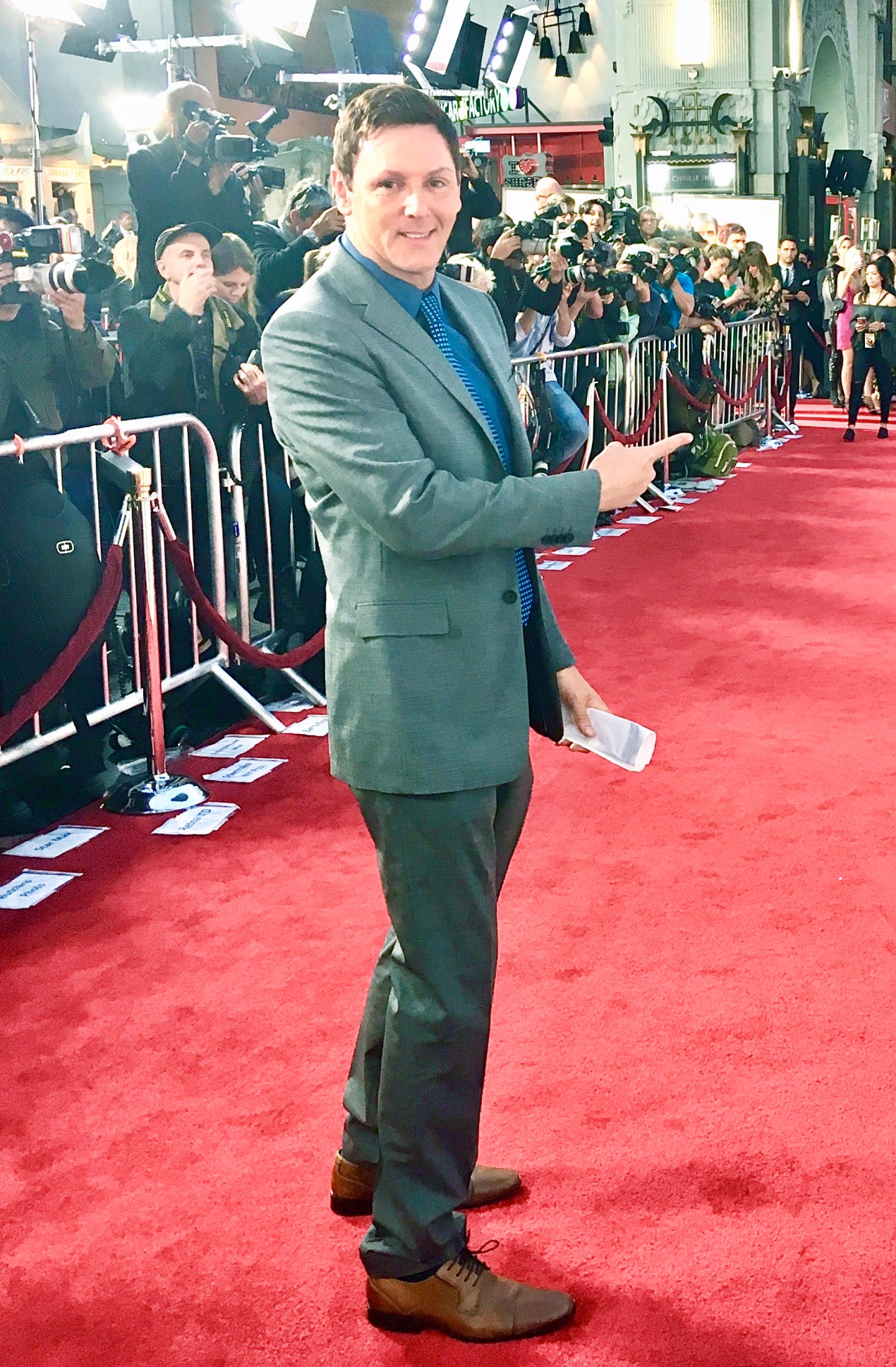 It was back in April 2017 when Sean was attending the world premiere of Christian Bale's film "The Promise." Kim was at the event, along with other members of the Kardashian clan, including her mother, Kris Jenner, and sister Kourtney.
Sean, 52, told Best in AU: "I hadn't seen Kim for years until that night. I met her through Paris Hilton well over a decade ago, and way before she was famous. It was back when I was working on the TV show, TMZ."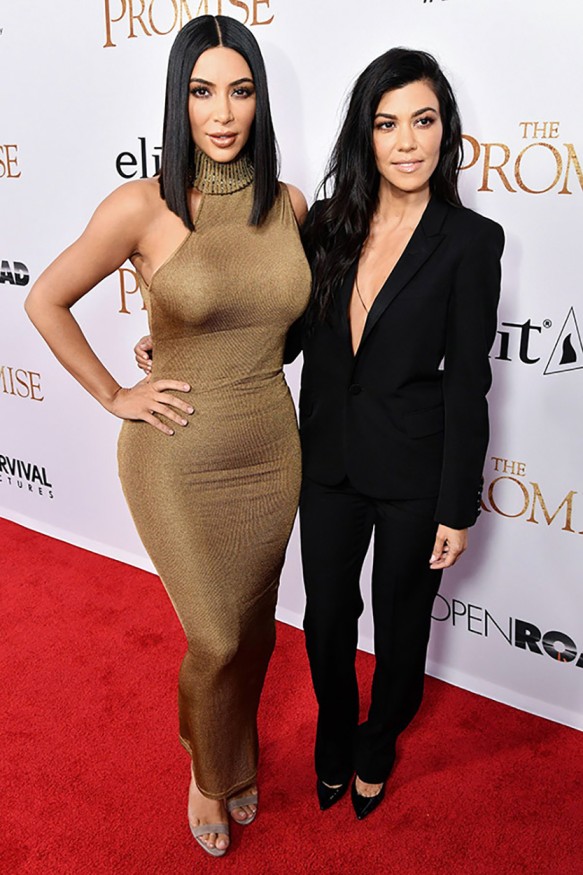 In fact, it was Sean's distinctive British voiceover that featured on Kim and Ray J's infamous sex-tape news story that ran exclusively on TMZ — the very show that launched Kim's Hollywood career.
Sean recalled: "I would often bump into her with Paris at clubs like Hyde and Les Deux. She was always so sweet and down to earth. So it was nice to run into her at the film premiere."
As Sean was walking the red carpet at the famous landmark venue — the TCL Chinese Theatre on Hollywood Boulevard, Kim arrived around the same time.
Sean continued, "It was mayhem on the press line, the photographers were calling out my name as was I posing for a few pictures, then I heard them shouting out 'Kim, KIM,' and as I turned around, there she was. She recognized me straight away and waved over at me."
Sean continued: "I slowed down my pace along the press line so that Kim would catch up with me. I thought to myself, I had to have a selfie her. And why not?!"
As Kim, 39, approached Sean, she gave him a big grin and a long, "Heyyyyy." Sean said: "Everyone was looking in our direction." He then lifted his iPhone and asked Kim to pose for a picture.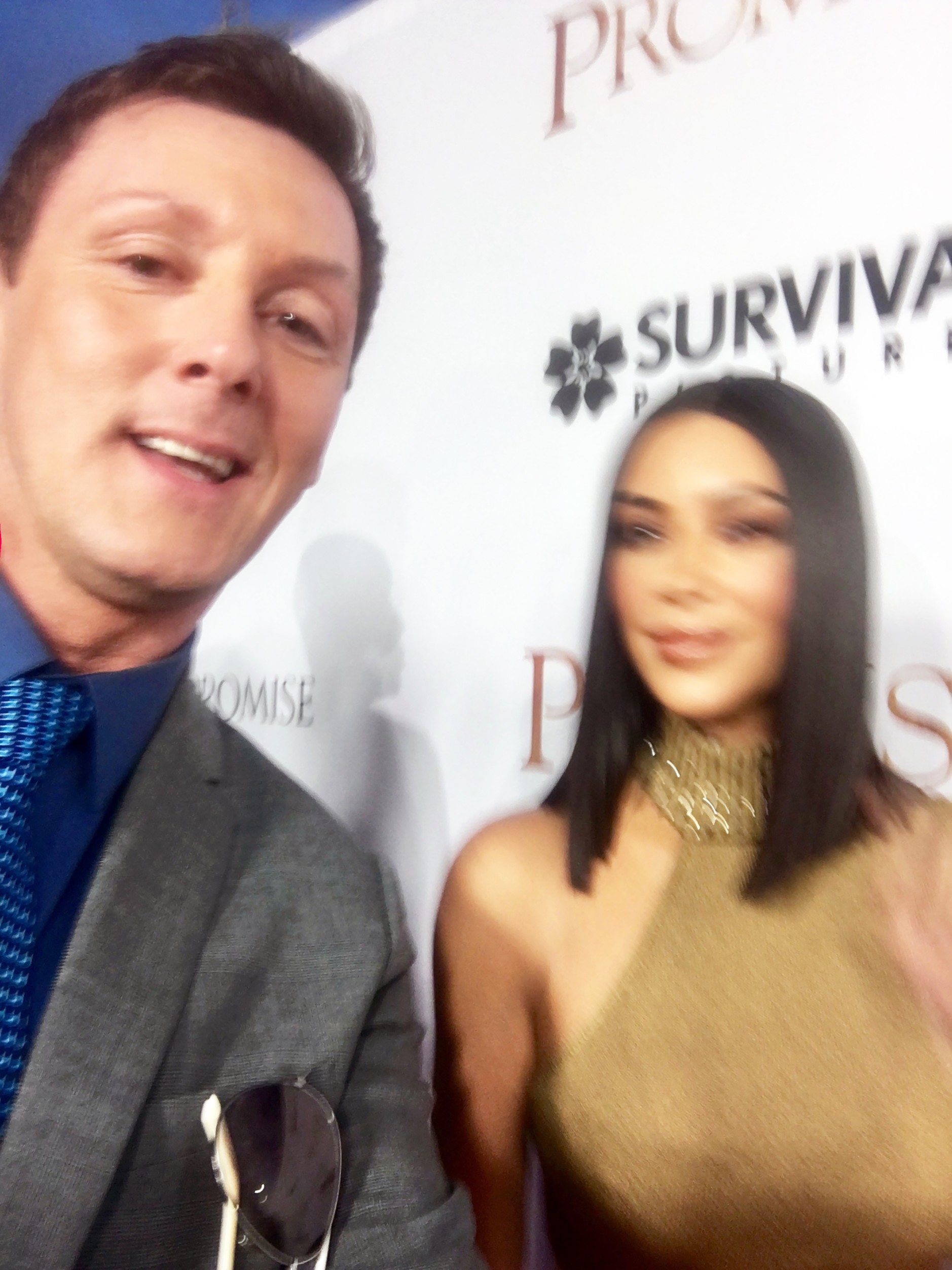 He said: "She was cool about it and laughed at my first attempt. She came out blurred in the picture. Then she gave me a little direction. She said, 'hold it to the side for a better angle, and then slowly spin until you find your best light. And snap!' It worked! Well, sort of, Kim looks great in it, and me? — Um, not so much."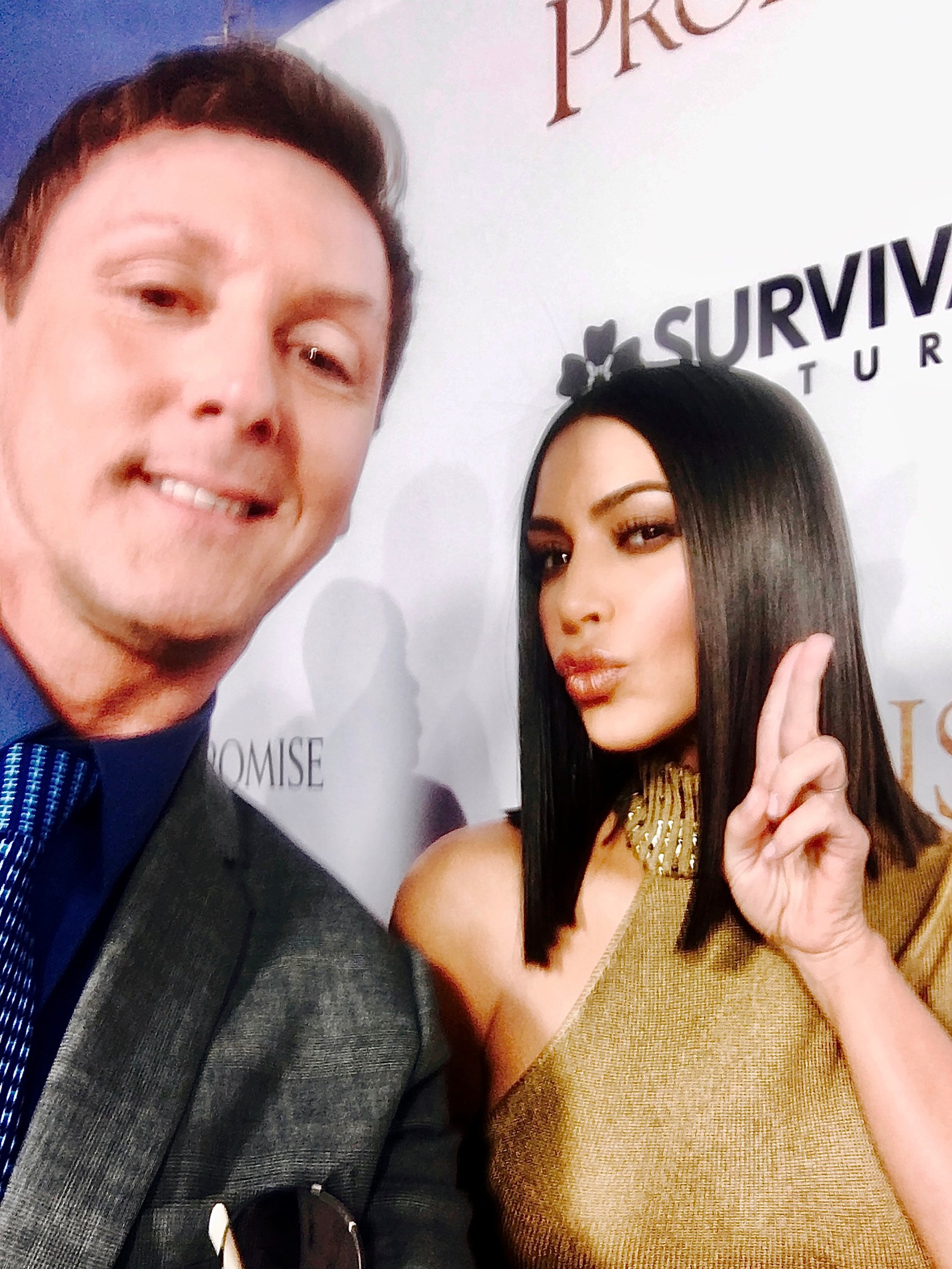 In the quick lesson, Sean remembered Kim showed him how to hold the camera correctly. "She had it down, big time! 'You're good at this,' she said to me."
"Considering the amount of time we had to take the picture before she was pounced on by every fan and news person in LA, I think she did an excellent job teaching me on the quick."
"Even though I still think I'm rubbish at taking selfies, Kim's direction definitely helped me," he laughed.