Is Google's Waymo the future transportation choice for soccer mom's everywhere? If the tech giant has its way, Waymo will be transporting people around a lot sooner than you might imagine.
The autonomous vehicle is sleek and high-tech looking. At first glance, it looks like a normal mini-van, but the GPS driven mounted roof makes it look more like something out of the future. It will certainly have an impact on the driverless car industry. Its fashionable design backed by Google's technology will leave consumers feeling perhaps more comfortable with autonomous vehicles.
Google has vigorously tested the Waymo
Google revealed that Waymo vehicles have been tested on over 6 million miles of public roads. In addition, hundreds of miles of virtual roads have also been tested. Waymo is making self-driving cars a mainstream thing. This massive project is close to being released to the general public nationwide.
Though Waymo vehicles have only been a unique concept for over a year, the technology and innovation behind them have existed for over a decade. Today, the Waymo car is leading the self-driving industry, both in terms of disengagement rates and miles driven.
Not only will the vehicle drive by itself, but there are cost advantages too. A leading direct auto insurance portal says consumers may be able to get discounted auto insurance rates up to 75% off because Waymo cars will be so safe.
Google presents serious competition to Uber
Waymo's initial goal is to launch a full-scale self-driving ride taxi service in the next year. This could mean serious competition to Uber and Lyft. Google can integrate its current search engine and related sites with Waymo and provide superior service and rates. This could add billions to Alphabet's bottom line in the coming years.
For the near future, however, Uber and Google have announced a ride-sharing partnership that will see Waymo cars integrated into Uber's service.
How Waymo got started
Formerly known as Google's self-driving car project, Waymo was birthed into being in December of 2016. It is a subsidiary of Google's parent company Alphabet. It's exclusively a self-driving technology company, rather than a car company. But it already boasts thousands of self-driving automobiles that have been tested with advanced features such as lidar and driver-free sensors.
What is Waymo's mission statement?
The mission is this: to make it easy and safe for objects and people to move around. In the future, Waymo hopes to help contribute to fewer accidents caused by distracted and fallible human drivers. They also want to help reduce the amount of traffic and make it easier to get around overall.
The technology that has been invested in Waymo can not only assist personal vehicles but can also be a part of ridesharing services and public transportation as well.
What kind of vehicles will be used initially?
Waymo isn't its own kind of car, but rather it's a technology that is shared with major auto companies. One of Waymo's partners is Fiat Chrysler Automobiles. Google purchased 600 Pacifica Hybrid cars for Waymo and thousands of other models to be equipped with the self-driving technology.
You may have seen driverless technology before. Remember the Firefly prototype? It was used on public roads for a while. However, it was just meant as a way to show off Waymo's technology, rather than deliver a final product.
Google will introduce their own ridesharing app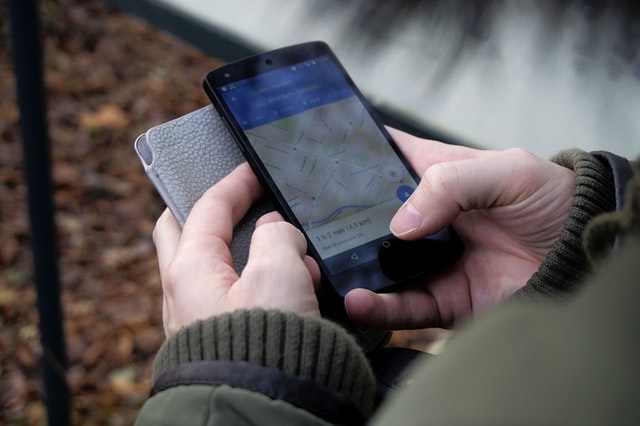 Recently, Waymo has been breaking ground with their minivans. The Chrysler Pacifica Hybrid is the poster model for Waymo tech. Hundreds of these cars are being equipped with the technology. On the outside, they may look like your typical minivan, but on the inside, they are sleek, upgraded, and fully automated.
These Chrysler minivans are expected to launch later this year. The automaker is also invested in the idea to build Waymo technology into more lineups. They want to become the "world's first self-driving transportation service" by the end of this year. Their goal is to allow people to be able to summon driverless cars on the street using a smartphone app, which will safely guide them to their destination.
This announcement was recent, and it came just one day after the chief executive of Uber, Dara Khosrowshahi, reported that they are working with Waymo to put automated cars to work. Rumors have led people to believe that Waymo and Uber recently negotiated a settlement, as there is a possibility that Uber poached trade secrets from Google. Uber was working on automated technology itself, but they halted their research as a woman was killed by a self-driving car back in April.
Alphabet and fiat have worked together to develop driver-less vehicles
The partnership between Waymo and Fiat has been around for almost two years. Their engineers consistently work together to produce and improve upon their self-driving car technology. So far, Fiat has sold 600 Pacifica Hybrids to Alphabet. In the near future, thousands more will be added to Waymo's service.
Waymo has also joined forces with Jaguar Land Rover in the hopes of creating a "premium" self-driving electric vehicle service for high-end clients. This will no doubt have many limo owners nervous if the service becomes popular.
Waymo is testing all over the U.S.
Waymo, for the time being, is only operating in the United States. Their major testing grounds are in Mountain View, CA, Austin, TX, Phoenix, AZ and Kirkland, WA. For a while, Waymo autonomous cars have already been driving in 25 US cities. The next major city on the list is Atlanta.
Is Waymo truly the transportation wave of the future?
At the moment it looks like Waymo is leading us into the future of driverless vehicles. They are already miles ahead of their Uber and Lyft, with more advanced self-driving car technology. Just because these cars won't be available at your local car dealership tomorrow, doesn't mean they won't be here soon. Someday soon, U.S. roads will be filled with Waymo mini-vans, safely and autonomously driving people around.