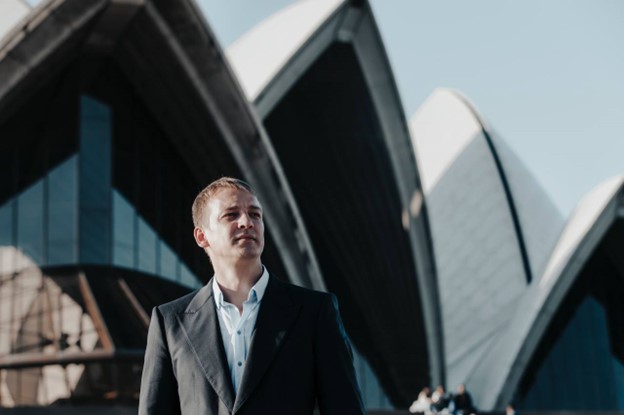 WhiteBIT crypto-exchange received a financial license and is starting to build its own financial hub in Melbourne
As part of a recent visit to Australia, CEO Volodymyr Nosov visited three regions of the country, including Sydney, Canberra and Melbourne.  A meeting was held with the Ambassador of Ukraine in Australia Vasyl Myroshnychenko.  Volodymyr Nosov also met with employees of Australian government agencies, regulators and representatives of the banking sector.
WhiteBIT is currently assembling a powerful Australian team of specialists.  The Melbourne office will be headed by Oleksandr Syrytsa, who formerly worked at WhiteBIT on international business development.
"Every day, WhiteBIT cares about the financial freedom and well-being of our users around the world.  The expansion of the company's business, plans to develop the cryptocurrency community on the Australian continent,  is the next stage of our mission to massively spread blockchain technology in a global dimension.  Australia is a country where 20-30% of investors have savings in cryptocurrency.   That's why we decided to start developing the company's financial hub on the Australian continent.  An additional reason was the support of the public sector, as well as the high level of hospitality and interest from Australian regulators and representatives of the banking industry", – underlined Volodymyr Nosov.
The opening of WhiteBIT's representative office in Australia was the next step after scaling the company's business in European countries – Spain and Turkey.
WhiteBIT's active audience grew 20-fold in one year. Every WhiteBIT crypto wallet and account is protected by two-factor authentication and anti-phishing programs.  More than 96% of all currencies are stored on cold wallets (without using the Internet), WAF web application firewall is used to detect and block hacker attacks.