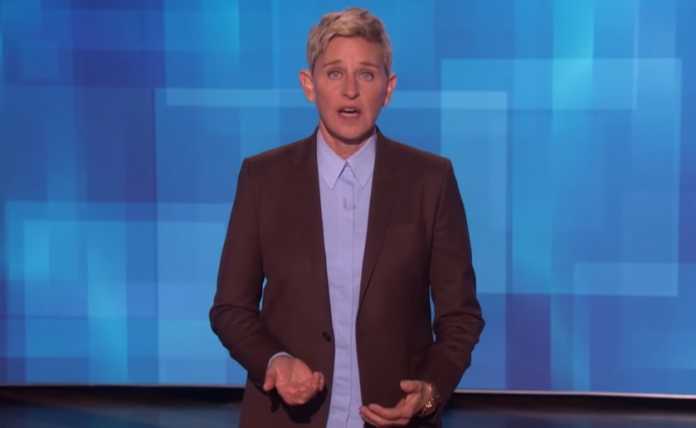 Ellen Degeneres has something to say to those who criticized her online for her friendship with former United States President, George W. Bush.
The talk show host was caught in a controversy after a photo of her sitting beside the former president surfaced online. The two along with their partners were present at a Dallas Cowboys game on Sunday.
DeGeneres addressed the controversy during her monologue on Monday's episode of "The Ellen DeGeneres Show". The host began explaining that she and her wife Portia De Rossi were invited to the game by the owner of the Dallas Cowboys, Jerry Jones.
"When we were invited, I was aware that I was going to be surrounded by people from very different views and beliefs," she told the audience. "And I'm not talking about politics. I was rooting for the Packers. And get this, everybody in the Cowboys suite was rooting for the Cowboys," DeGeneres quipped.
Later on, the comedian continued, "People were upset. They thought, 'Why is a gay Hollywood liberal sitting next to a conservative Republican present?' I didn't even notice I was holding a brand new iPhone 11. But a lot of people were mad, and they did what people do when they're mad — they tweet."
While DeGeneres maintained a humorous tone throughout her monologue, the host then got serious as she schooled the audience on kindness. "Just because I don't agree with someone on everything doesn't mean that I'm not going to be friends with them. When I say be kind to one another, I don't only mean the people that think the same way that you do. I mean be kind to everyone."

Ben is is a senior journalist and sport columnist for Best in Australia. He previously worked for the BC and other radio stations.