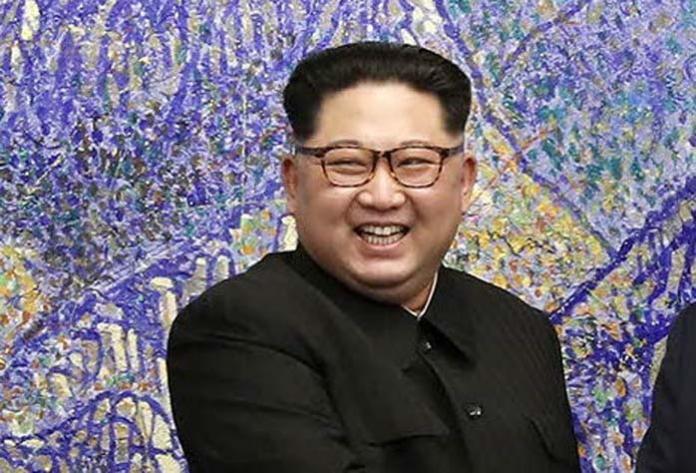 Preparations of the meeting between US President Donald Trump and Korean leader Kim Jong-un are said to now be progressing well with the two currently scheduled to meet on June 12 at 9am Singapore time.
The announcement of the meeting comes shortly after Trump had held a senior delegation of North Korean officials at the White House in which he also received a letter from Mr Kim.
The confirmation of a time and date comes a little over a week after Trump had announced that he was to be cancelling the meeting between Kim Jong-un and himself.
Donald Trump wrote a letter at the time to Mr Kim believing that it was "inappropriate" to be meeting following the "tremendous anger and open hostility" that was shown in North Korea's most recent statement in regards to their nuclear power.
However, following a meeting with Kim Yong-chol, the North Korean senior leader who visited the White House recently, Mr Trump concluded that it would be a missed opportunity not to meet with Kim Jong-un at the upcoming summit in Singapore.
When asked about the contents of the letter from Kim Jong-un, a spokesperson from the White House said that they would not be revealing the specifics however was willing to say that "we feel like things are continuing to move forward and good progress has been made."
The spokesperson continued to say that President Trump had been receiving regular updates from the national security team on North Korea. The statement was finished with confirmation of the meeting time between Mr. Trump and Mr. Kim scheduled for "June 12 at 9:00am Singapore time."
When asked about whether the meeting would have any consequences for the current US stance on its maximum-pressure campaign against North Korea, the spokesperson said that there had been no change to US policy. The US will continue to "have sanctions on…and we would not take those sanctions off unless North Korea denuclearised."

Executive Editor at Best in Australia. Mike has spent over a decade covering news related to business leaders and entrepreneurs around Australia and across the world. You can contact Mike here.