Your business's logo is the mark of the business. It's put on virtually everything that the business sends out, marking advertisements, websites, letters, physical locations and more as belonging to your business.
In order to effectively mark your business's digital and physical assets, your logo has to be both noticeable and recognizable. It can't be lost amidst all of the advertisements that people are barraged with today, and it also can't be anonymous. You want customers to quickly notice the logo, and to immediately know what business that logo is a mark of.
A good logo design will accomplish both of these purposes, and it'll be done in such a way that the logo can be placed virtually anywhere. If you need a new logo for your business, avoid these five common design mistakes. Just by avoiding these pitfalls, you should be able to create a well-designed logo that's effective.
1. Not having your target audience in mind
The most successful brands have logos that are widely recognized by the general public, but most small businesses aren't that well known. While wide appeal is nice to have, appealing to your particular customer base is much more important.
Before considering your logo, first consider your core customer base. Are they women or men? What's their age? Are they married or single? Do they have children? What do they do for work?
Also consider what your customer wants from your business. Are they looking for a dependable and trustworthy source? Do they want something more fun and playful? Is familiar or exotic more what they're looking for?
The more questions you answer about your core customer base, the more you'll be able to tailor the logo to their liking. You can choose a color palette, font, image and even business name (if you haven't yet) that appeals to your customers' tastes.
2. Not creating something unique
If your logo is going to be noticeable and memorable, it has to be unique. A logo that's too similar to your competitors' logos may not be noticed, and it certainly won't be remembered. A generic logo will likely be forgotten even if it's not actually similar to competitors' logos.
Mimicking successful competitors might be wise in certain areas of business, but it's not useful with a logo. Consider Coca-Cola and Pepsi's predominant colors. Coke is red and Pepsi is mostly blue, because each wants to differentiate itself from the other. Similarly differentiate your business from its competitors' branding.
When designing your logo, look for fonts, images and colors that are distinct from other logos in your industry. Include a graphic, font or slogan that'll be noticed and then remembered.
If you're designing a logo online, keep away from logo templates, as these won't be sufficiently unique. Instead choose a tool that doesn't use pre-made templates and has original layouts, which you can further customize to create something truly unique.
3. Not matching colors together
Color will help your logo get noticed, and two or three colors together can provide cohesion to the image, business name and slogan (if applicable). You don't just want to choose colors randomly, though.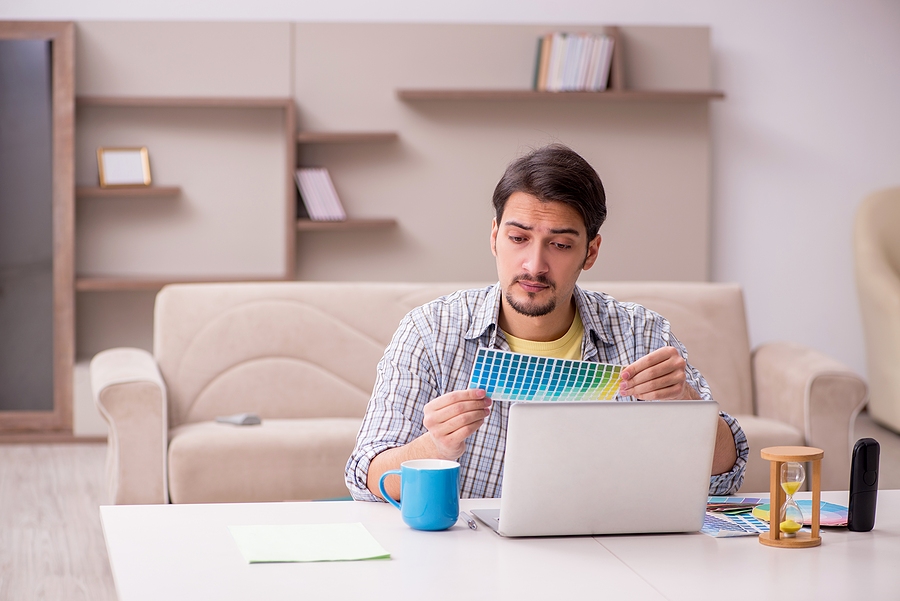 The colors used within your logo should go with one another. According to color theory, the color wheel can help you match colors in a few different ways:
Complimentary: Complimentary colors are on the direct opposite sides of the color wheel. Choosing two complementary colors provides high contrast, and thus makes each color stand out more than each would on its own. You might want bright complementary colors for a logo that's fun, bold or enthusiastic.
Analogous: Analogous colors are three colors that sit next to one another on the color wheel. Choose one to be your logo's dominant color, and the other two to ascend that dominant one. You might want analogous colors if your business logo has one main color but needs to be livened up a little.
Triadic: Triadic uses three colors that are evenly spaced on the wheel. The spacing has a contrasting effect, but it's not quite as strong as complementary contrast. You might use triadic matching for a logo that's bold and lively, and needs three colors to make the logo's graphic pop.
Tetradic: Tetradic uses four colors that are evenly spaced on the wheel. Four colors are usually too many for a logo. Logos simply aren't big enough or viewed long enough for so many colors. Going past three colors also can make printing costs more if you use your business's logo on products or other physical goods.
Color theory itself can be complex if you're new to color matching, and it's quite difficult even for pros to perfectly match colors manually. There are too many different colors on the wheel.
Even without expertise, however, you can perfectly match colors by using an online tool. Most tools let you choose what matching method you'd like to use, and then let you choose any color on the wheel. The tool will automatically show you matching colors.
4. Not thinking about scale
Logos may be relatively small icons, but they're sometimes used in big spaces. Almost any logo you have will work on your business's website, business cards, and letterhead. A small logo won't grow to fill a roadside sign, poster or even presentation slide, though. Most small logos that are PDF, PNG or JPEG will be blurry if you make them that large.
If you're designing a brand new logo using an online tool, make sure you get a vector file version. A vector file will be able to expand your logo to any size, and still keep the image as sharp as the smallest version.
If you already have a logo that's only one of the non-scaleable file types, a graphic designer or freelancer can be hired to resize it for any use.
5. Not being consistent
Your logo isn't displayed by itself, but is instead used on various materials that your business publishes. It'll be on your business's website, business cards, products, swag, presentations, signs, and anything else you make for others to see. It needs to be consistent with what else is displayed on all of these.
To ensure your logo is consistent with other images and written content, make sure the logo matches whenever possible.
The logo should have the same color scheme as the rest of your business's marketing materials, signs and products. If your business already has a color scheme, use those colors in your logo. If your business doesn't yet have a color scheme, consider how your logo's colors will appear on other materials. If you're using a matching method that has accent colors, you could use a single main color in your logo, and accent colors elsewhere.
The logo's font should also go well with the fonts that your business uses. The logo might not be the exact same font as you'll use everywhere else, because you might have different fonts on website headers, business cards, products and reports. The font used in your logo should have the same feel (e.g. fun, trustworthy, etc.) as any other fonts you use, though. At the very least, all of your business's fonts should be either serif or sans serif.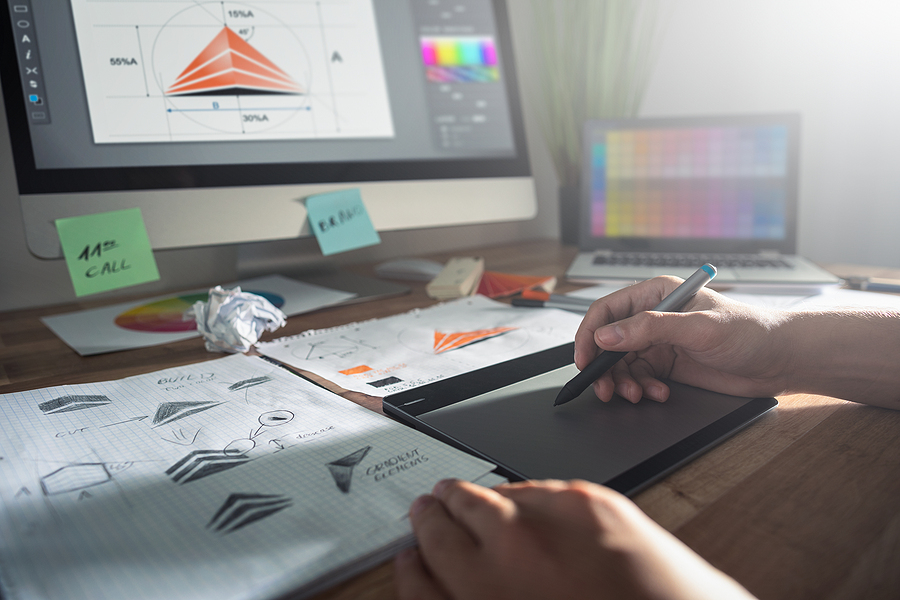 Create an awesome logo
Avoid these common errors as you design your business's logo. You should be able to create a great one that'll be both noticeable and memorable — not to mention highly effective for your business.