Cody Patrick is the owner of Organic Music Marketing, a music promotion agency based in Atlanta, GA. The business has helped promote new music and music videos for an impressive list of artists using the same methodology as major record labels.
Cody answered some questions about his business.
What drew you to the music promotion industry and how did Organic Music Marketing get started?
I got in to the music industry when a few of my friends started rapping in high school. I started managing my friends in high school and after achieving some success with them marketing wise, I decided to start offering my services to other artists outside of artists I was managing. I never made music myself, but I have always known that I have an ear / eye for talent. I feel like I have always been able to select songs that will be loved by the masses.
Organic Music Marketing was started by myself after I organized and executed marketing campaigns for some of the artists I manage / work with closely such as Tommie King, Bernard Flowers, and Hero The Band. I noticed that there were not many legitimate music promotion companies for indie artists. I knew I could fill the gap by offering my services to talented indie artists across the globe.
What was one of the major challenges early on and how did you overcome it?
One of the major challenges I experienced early on was establishing the company's credibility. One of the first things a potential client will ask or look at is: who you have worked with, and what are your success stories? I overcame this challenge once I started working as a video producer with Resolve Media Group. I was able to gain credibility and work directly with major artists such as Migos, Future, 2 Chainz, T.I., Meek Mill, Lil Yachty, and many more. The conversations I have with potential clients changes pretty quickly when they find out who and what I have worked on.
What do you do differently that separates you from the many unreliable music promotion companies?
We are different from other companies for multiple reasons. The first being we are selective about who / what we work with. If we do not feel like we can run a successful campaign for an artist because the quality of their content does not meet our standards, we will not offer our services. Some records we receive are simply are not quality enough to be marketed effectively. We are honest with our clients and we give truly unbiased feedback. We are also different because we truly are a one stop shop. We offer services for clients where they can truly start from ground zero. Our services range from simple graphic / website design to full scale music video production.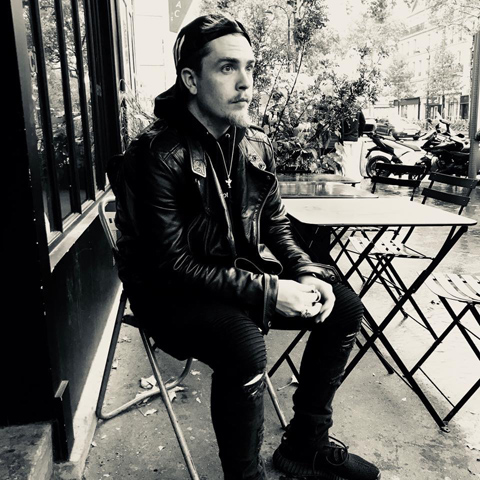 What's the most important thing to get right when it comes to promoting a new artist?
The most important thing for an artist to do is to release unique and quality content that is promoted on a consistent basis. Artists should also allow 4-6 weeks of lead time before a release to ensure that it can be properly serviced / promoted. A lot of artists fail in this regard as they often contact us after a song has already been released. Another key to success is to have a budget in place for marketing that can be utilized on a monthly basis.
What's the biggest mistake you see musicians make when it comes to promoting a new single, EP or music video?
The biggest mistake we see is artists promoting content that is more than a month old / already released. We also see a lot of artists spend large amounts of money on getting features from major artists. However, the artists they are paying to be featured on the track do not end up supporting the record afterwards.
What does the future hold for your business?
The future is extremely bright for us. Over the past two years we have been able to work on over a thousand indie releases and multiple major record label releases delivering incredible results for our clients. This year we have established new partnerships with amazing companies such as Hitmaker Services and New Wave Distribution. We hope to become the industry's go to for marketing and promotion at all levels.
Thank you Cody for sharing your thoughts!
You can follow up with Cody Patrick at www.organicmusicmarketing.com