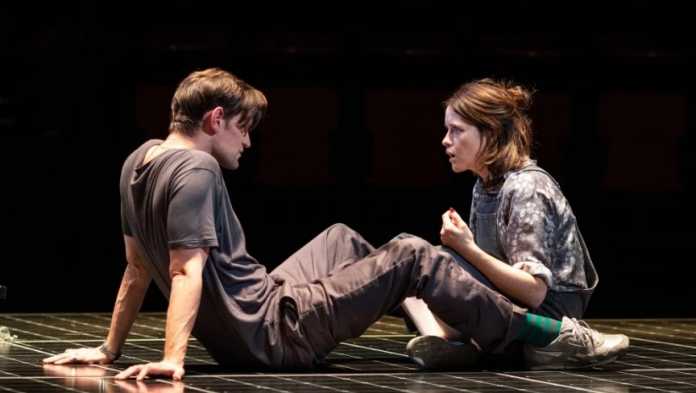 Claire Foy and Matt Smith became household names playing British royals on Netflix's "The Crown". But the pair, who played Queen Elizabeth II and Prince Philip respectively, are taking their talents on stage. This time, in Brooklyn.
Foy and Smith will star opposite each other once again at the New York debut of Duncan Macmillan's "Lungs". The stage play will be taking off in March at the Brooklyn Academy of Music.
The play sees the two as a couple who debate about having a child as the world around them approaches the apocalypse. It will run on a limited schedule from March 25 to April 19. The two-character show first hit the stage back in 2011. It was lauded for the actors' performances in sold-out shows last fall at London's Old Vic.
Fans of Netflix's The Crown are familiar with Foy and Smith during the series' first two seasons. It covered Queen Elizabeth II's coronation and the early years of her reign in the United Kingdom. Now, Olivia Colman and Tobias Menzies are continuing the chronicle in its latest season as the royals in a new generation.
A New York Times review sang praises as "The pair lend shape and dimension to a work that might seem piecemeal in lesser hands."
"Words spilling out of her, Foy sustains a daunting level of energy while maintaining sympathy for this often-tearful woman and her exposed nerve ends; Smith, as a musician who goes corporate, offers a study in patience, but never saintly."

Ben is is a senior journalist and sport columnist for Best in Australia. He previously worked for the BC and other radio stations.