Australia has a number of professional societies for psychologists and other therapists – so many, in fact, that it can be hard to know which ones to join.
With professional development a requirement for maintaining registration as a mental health professional, being in associations is a requirement for practice – but which ones should you pick?
Who are the best mental health associations in Australia? Below is the complete list.
The 3 top mental health associations in Australia:
1. Australian and New Zealand Mental Health Association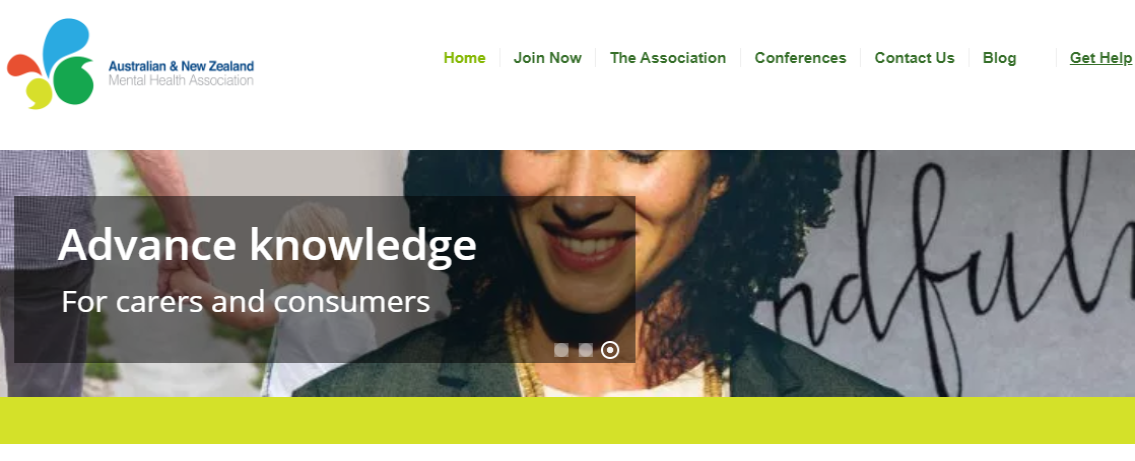 The Australian and New Zealand Mental Health Association is an independent, non-profit organisation dedicated to improving our knowledge and understanding of mental health issues. As the name suggests, the association welcomes mental health professionals practising in Australia and New Zealand, making this the only international society on the list.
ANZMH runs annual conferences and symposia which contribute to the continuing professional development hours required to be licensed by the Psychology Board of Australia. They also offer a forum for discussion about research, best practice for therapy and to generally voice opinions about mental health issues in Australia and New Zealand.
The group also offers members discounts on professional indemnity insurance, which is necessary for practising therapists as they tend to be involved in litigation more often than most professionals (although no more than other health professionals, or lawyers).
This a worthy group for therapists in Australia (and New Zealand) to join, with its goal of enhancing the understanding of, knowledge about and treatment of mental health issues. It also provides a voice for a group of professionals to advocate together for improved mental health services and practices.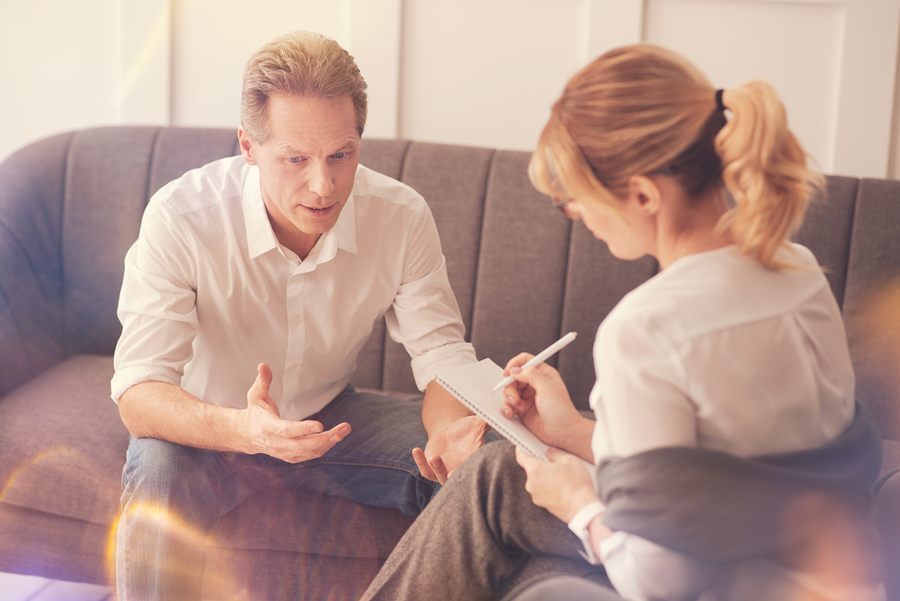 2. Australian Psychological Society

The APS is the largest association for psychologists in Australia. It has over 24,000 members around the country, across 42 branches. Around 60% of registered psychologists are members of the society, as are a number of psychology students.
The requirements to join the society are very similar to those for becoming registered as a psychologist, requiring an undergraduate degree in psychology followed a masters, PhD or diploma. Being registered as a psychologist and having practised for at least 5 years is also a way into the society. Students of recognised psychology degrees are also welcome.
Because only registered psychologists can join, the APS is the most exclusive group on this list, and other types of mental health professionals and doctors are not welcome.
The society provides members with a huge range of resources, as well as many opportunities for continuing professional development. Members can get guidance around fees, as well as advice about operating in both public and private practices. Additionally, the psychologists who are in the society have access to expert ethical advice.
This ethical advice can be the most valuable aspect of being a member, because the APS ethics code was adopted by the Psychology Board of Australia in 2010 to become the industry standard.
3. Mental Health Australia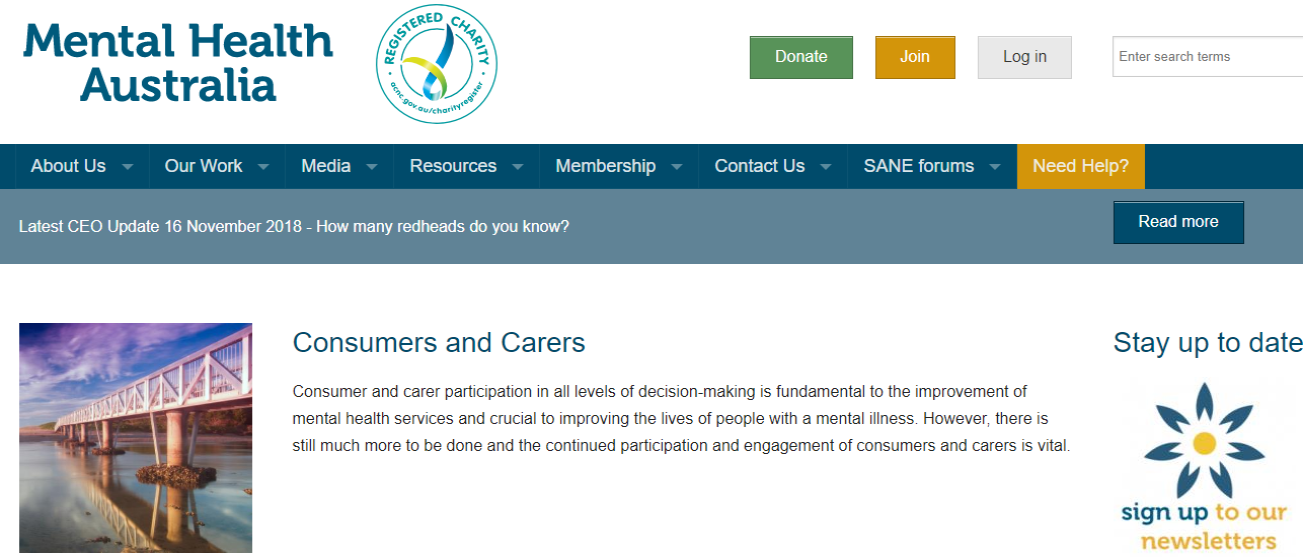 Mental Health Australia is a nationwide body designed to represent and promote the views of all stakeholders in the mental health sector, with the goal of improving understanding and care for people who suffer from mental trauma or disorders.
Its members are not individual therapists, but organisations with some involvement or interest in mental health. Voting members must operate on a national level and be directly involved in mental health treatment or research, while non-voting members can be any organisation who wants to stay informed about the activities of the society and issues within the industry.
All members are able to contribute to submissions and policy papers, as well as going to conferences and events organised by MHA. They can also participate in discussions, webinars and fora. Voting members, as the name suggests, get a vote at the society annual general meeting and any extraordinary general meetings. They can also nominate board members.
MHA makes regular parliamentary submissions on mental health issues, as well as advising federal and state health departments. It is well worth becoming a member, if your organisation is large enough, because this will give you a voice to advocate to parliaments and influence policy.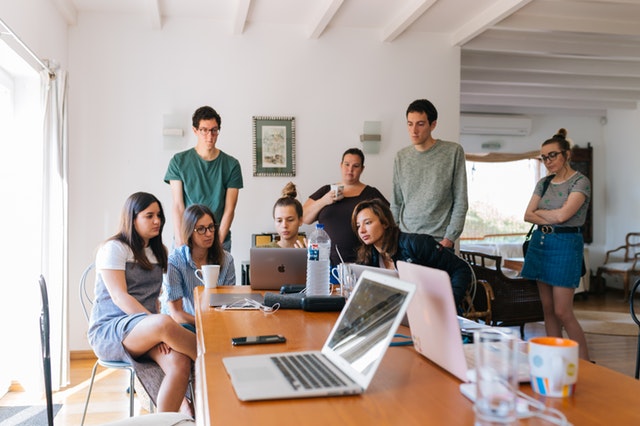 Which do you choose?
Of course you aren't limited to choosing just one association to belong to, and if possible being in all three would bring you the most benefits. However, assuming you have limited time to dedicate to discussions and symposia you can't take advantage of all of them.
As an individual therapist you can't join MHA, although if your organisation can that would be a good idea. If you aren't a psychologist either that just leaves ANZMH! Even as a registered psychologist (who would usually be a member of APS) joining ANZMH brings a lot of benefits, including many that are not duplicated by APS.
***
The views expressed on this page by the author it's their own, not those of Best in Australia, and it shouldn't be considered as advice.