As a landlord, hosting an extra property or even multiple ones can be very tough work. You have to think about the management of bookings, management of guest check-ins, as well as things to do with property maintenance such as cleaning and checking of appliances.
These are all important things as your guests have expectations and if they do no not enjoy their experience, their bad review could sink your reputation.
So how do you manage all this, while keeping some time for yourself?
The use of Airbnb management companies are increasingly popular, as people realise their properties can be managed without them having to devote large amounts of time. Hiring a professional can ensure that your property will be maintained and your guests will stay happy, which means you keep bringing in those 5 star reviews.
But which Airbnb management company is best for you?
5 Top Airbnb Management companies you should choose from
Here are the top 5 best Airbnb management companies in Australia to help you make a decision:
Comfort BnB Stayz
Hey Tom
Homehost
Hostkeep
AirSolved
1. Comfort BnB Stayz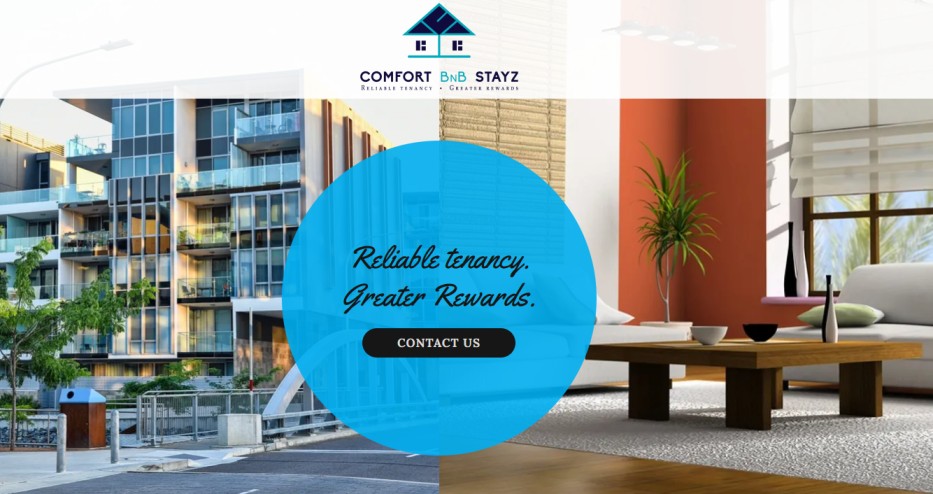 Website: https://comfortbnbstayz.com.au
Comfort BnB Stayz is a property management company which treats your property as its own. They guarantee a 5 star experience for any guests who would stay at your property, as well as a good experience for you. Comfort BnB Stayz comes with features including weekly professional cleaning, no party, no smoking, no pet policies, screening of guests beforehand, minor maintenance issues are dealt with by management and choices between long/medium/short rental agreements.
Furthermore, the property is checked after every stay, rather than every 6 months which is a common method with property managers. The company has over 22 years of experience in managing property, which ensures an understanding as to the needs and concerns of landlords.
2. Hey Tom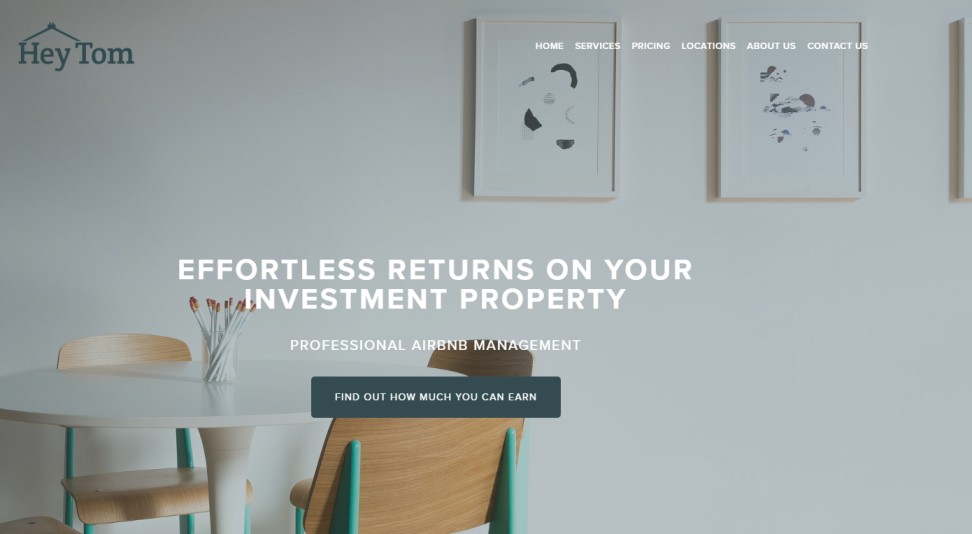 Website: https://www.heytom.com.au
Hey Tom provides a comprehensive property management service for landlords. Hey Tom runs each property that it manages like a small hotel, delivering exceptional service for its landlords. They provide a dedicated property manager for your listing, as well as creating the listing for your property. With this listing, a professional photoshoot is provided. Professional cleaning, property maintenance and furnishing are services provided by Hey Tom, as well as 100% guest management, essentially taking all the hard work out of property management. Hey Tom is definitely worth a look.
3. Homehost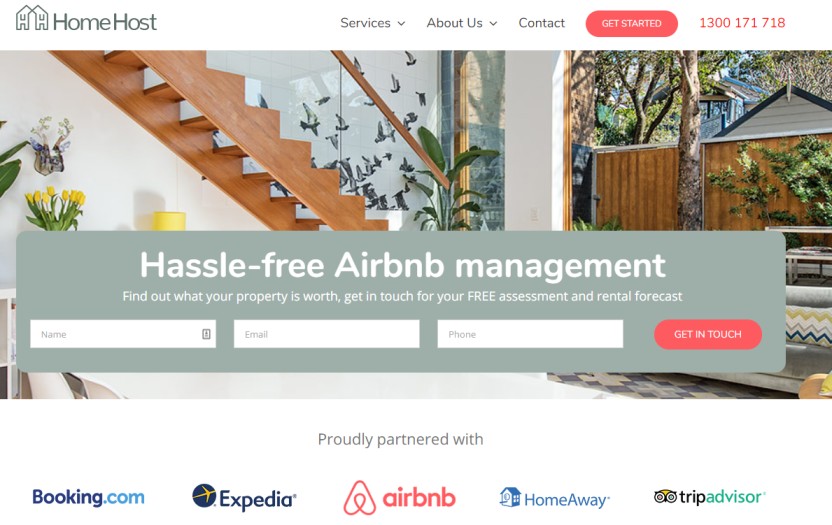 Website: https://homehost.com.au
Homehost is the longest established Airbnb property management company in Sydney. Homehost offers a streamlined process of guest check-ins, smooth services for hosts, stringent security checks and the most effective cleaning processes. Homehost also offers higher rental returns, by optimising the rental pricing of properties during 'peak period', using an algorithm. Homehost also offers a property management portal, which allows home owners to manage their properties visually and online. Their calling card is their personal touch, in which you feel it is a one-on-one relationship, furthering this by saying any phone calls will always be answered by a human, not a robot.
5. Hostkeep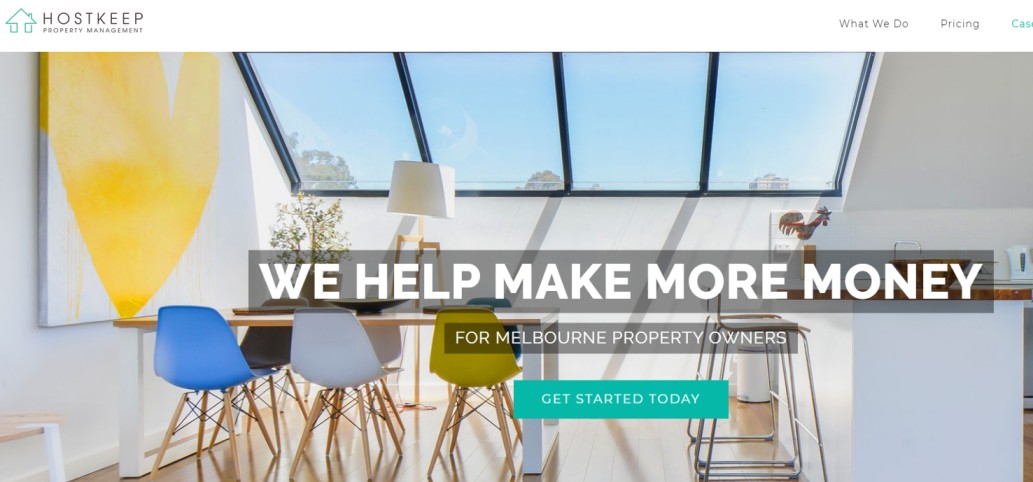 Website: https://www.hostkeep.com.au
Hostkeep is a Melbourne-based Airbnb property management company which promises to "help make more money for Melbourne property owners". Hostkeep's full service involves an assessment and onboarding, followed by working on the promotion and management of your property listing. Hostkeep offers a range of services, including property security, property maintenance, inquiries and reservations, listing optimization, dynamic pricing adjustment and cleaning services.
5. AirSolved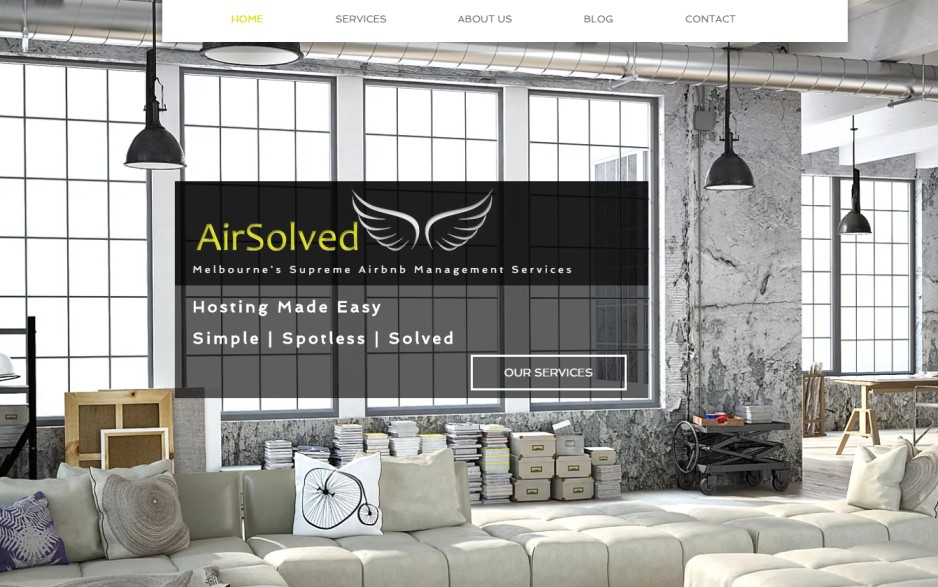 Website: https://www.airsolved.com.au
AirSolved is a Melbourne based Airbnb property management service. AirSolved's focus is on making Airbnb management as painless as possible. Their website states "Our mission is to help you reach new levels of income while taking care of your guests and maintaining your property to high standards". They offer all the normal services of Airbnb property management, including listing management, property guide, price optimization, key exchange, cleaning/laundry service. AirSolved also offers an interior design service for your property, in which they style and detail to make it look presentable and appealing.
In summary, there are many Airbnb property management services on the market, and likewise there are many property listings on the market with owners who are too busy. The hard work of listing an Airbnb (or more) can be taken care of, and we hope this list was helpful in shaping your decision on which property management service to go with.